Photo: John Milne - Dufftown Golf Club
Our volunteers are at the heart of what we do. Working on a local or national level, our volunteers represent members' needs and work hard to make a place in the BIGGA community even more meaningful, no matter where in the UK members are based or what venue they are at.
The BIGGA map of the UK is divided into five Regions, each with its own board and a chairperson that represents the area on the BIGGA National Board. Each region also is attached to a BIGGA Membership Services Manager, who is on hand to assist with the hosting of events and provide other support as necessary.
In addition, BIGGA is further divided into 26 Sections, each with its own network of volunteers who are responsible for organising events for section members and administering section matters on behalf of the association.
Activities are supported by the generous contributions of BIGGA's Region Patrons.
Volunteer with us
If you are interested in becoming a volunteer, speak to a member of our regional team.
Check out your local page
You can also head to the What's On pages to find out more about events in your area.
Speak to your local BIGGA representative
BIGGA Regional Conferences 2023
BIGGA - Regional Conferences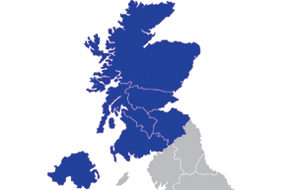 Details of the Region Patrons Scheme and more information about our local supporters can be found on any of the regional pages on the website. For more information, contact the BIGGA Business Development Team on (01347) 833 800.