Photograph taken by Robert Nicholas, Harewood Downs Golf Club
Greenkeeper International is the official journal of BIGGA and is published on a monthly basis. This section of our website contains more information on the magazine, back issues, downloads and subscription information.
Members can receive one CPD credit for reading Greenkeeper International each month and up to five credits for submitting an article for inclusion in the magazine. Email [email protected] to get involved.
Login
to see the interactive version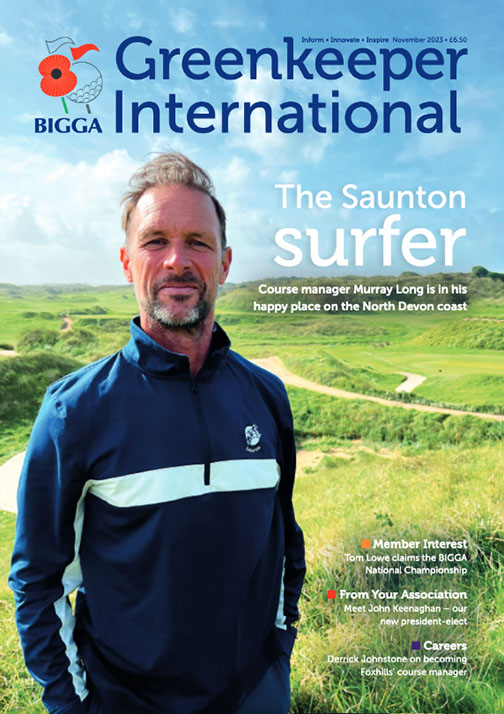 Contents
First Cut
09: Course manager looks forward to retirement
10: What's On This Month
From Your Association
17: Book now for BIGGA conferences
26: BIGGA's new vice-president-elect
34: Sir Michael Bonallack obiturary
Member Interest
44: BIGGA National Championship
Careers
48: Recruitment
50: My new job
52: Continue to Learn 2024
Practical Greenkeeping
55: Auditing irrigation systems
66: Mowing strategies