BIGGA is proud to host Thank A Greenkeeper Day each September, when those who love golf are invited to show their appreciation to the hardworking professionals who make the sport possible.
Golfing personalities send messages of support for Thank A Greenkeeper Day 2023
Greenkeepers continually strive to keep the game's playing fields healthy and beautiful with environmental stewardship as a primary focus. Thanks to the overall efforts of the golf industry, golf courses are using less water, employing sustainable management practices and expanding natural wildlife habitats on courses.
Utilising the hashtag #ThankAGreenkeeper, the day is a social media movement seen by millions of people in the UK and further afield and has a real impact on the working lives of golf course professionals. Gestures of support boost morale, increase job satisfaction and foster a culture of mutual respect.
Tap the image below to find out more about and get involved

As we approach Thank A Greenkeeper Day 2023, BIGGA will be working alongside our colleagues at superintendents' and course managers' associations across the world to make the day a success, so keep an eye out for tips and ideas to make this year the best yet.
Thank A Greenkeeper Day happens just once a year, but it takes a year-round effort to keep golf courses playable and in top notch condition. So don't be afraid to say thanks to your greenkeepers at any time and make sure to share your experiences with us on social media by mentioning BIGGA and using the hashtag #ThankAGreenkeeper
Please explore the BIGGA website to find out more about the role greenkeepers play in the enjoyment and sustainability of the game.
Download the #ThankAGreenkeeper Social Toolkit PDF below to help you share posts on the day. Our thanks go to Leaderboard Photography for the usage of these images to promote the day.

Thank a Greenkeeper Day 2023 Social Toolkit.pdf
Check out these videos to find out more
"Sadly, the golf club culture can be a difficult one. Very often it is easier to criticise the course you play every day, rather than see the 12-month journey that a course has to go through to stay playable."

Graeme McDowell

2010 US Open Champion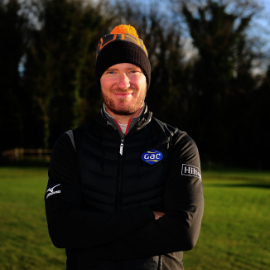 "When you have 700 members you cannot please everyone. Here at Long Ashton we have five or six on the greenkeeping staff - some 18-hole courses have to manage with even less!"

Chris Wood

Four-time European Tour winner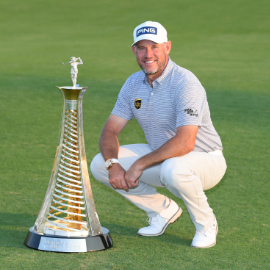 I just want to say a special thank you to all the greenkeepers, especially those helping us at The Open championship, raking bunkers. My wife is especially grateful to the chap who went round with us as I gave him a lot of work!

Lee Westwood

Former world number one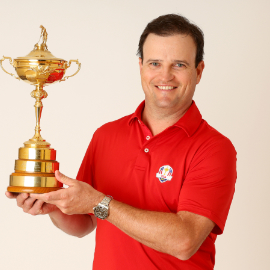 On the eve of The 150th Open I just want to extend a massive thank you to all the greenkeepers, maintenance crew, who have come from across the world to be here this week and share in this experience. I'm grateful, I appreciate your hard work and it doesn't go unnoticed.

Zach Johnson

2015 Open Champion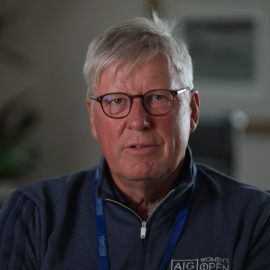 "May I send my thanks to all the greenkeepers who do such a great job on golf courses all around the world. Thank you."

Martin Slumbers

Chief executive, The R&A
Working in collaboration with