Your Learning and Development
Your Learning and Development
Learning and Development initiatives and benefits can help you:
Continue to develop and learn throughout your career
Via L&D funding: get help to study
Network, learn and socialise
Update or enhance your existing skills and knowledge
Improve your confidence, capability and competence
Myth Buster:
Q: "I haven't registered for the Continuing Professional Development Scheme".
A: You don't have to! You are automatically registered when you become a member of BIGGA, click here for more information Continuing Professional Development
BIGGA's L&D team is on hand to help members who wish to enquire about their CPD account, explore L&D funding opportunities, investigate programmes such as Future Turf Managers Initiative, Master Greenkeeper Certificate and Student Greenkeeper of the Year Awards.
In a nutshell.....
Funding: Higher Education Scholarship; Level 3 Scholarship; ICL Continue to Learn at BTME Scholarship; Refund of Fees
Initiatives, programmes, awards: Future Turf Managers Initiative (FTMI); Master Greenkeeper (MG); Toro Student Greenkeeper and Young Student Greenkeeper of the Year; Continuing Professional Development (CPD)
Resources: Lending library; information posters; Turfgrass Information File; How to Guides; Get that Job suite of leaflets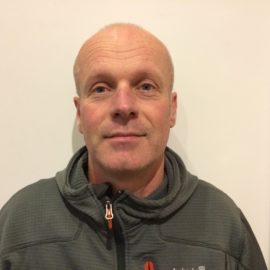 Being members of BIGGA has allowed me and my team to become better greenkeepers. We are a small club with low resources so taking advantage of the Refund of Fees scheme has been invaluable towards funding our own training, the CPD scheme also helps to support us further in our careers. Thank you to all the partners, supporters and individual contributors who make this possible.

Graeme Gallimore

Head Greenkeeper, Launceston Golf Club