Meet the ICL Continue to Learn 2024 scholars
Meet the ICL Continue to Learn 2024 scholars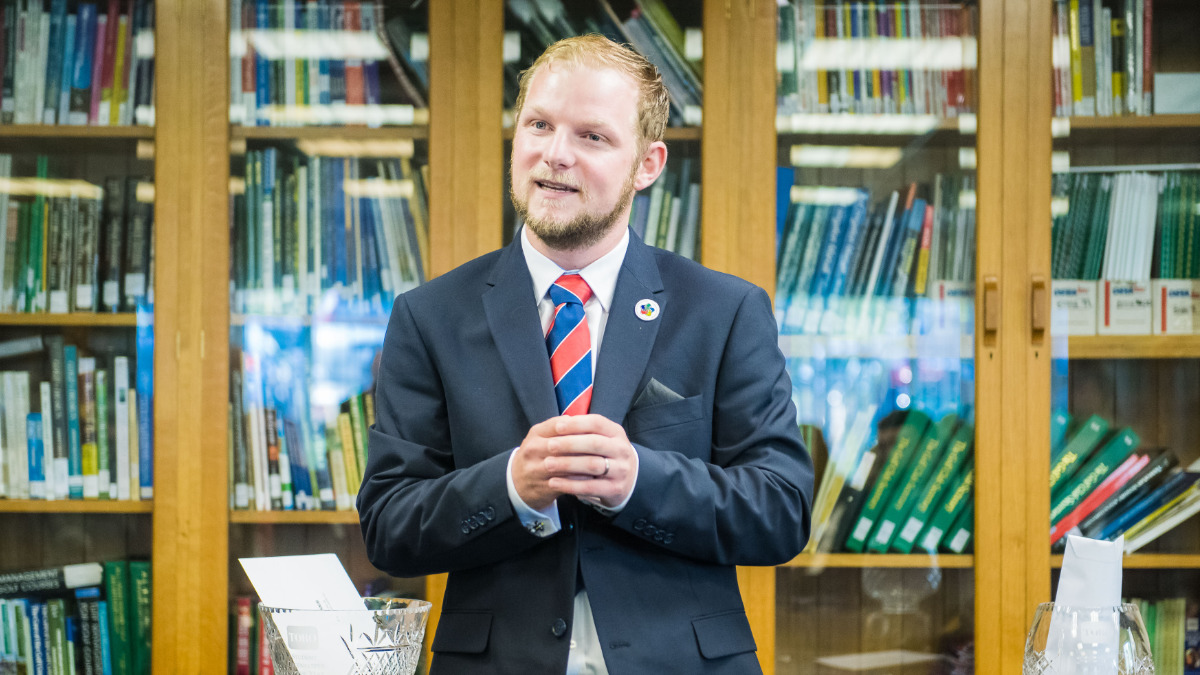 The following BIGGA members have been selected to participate in the ICL Continue to Learn Scholarship at BTME 2024.
The ICL Scholarship provides an education package worth £500 and enables BIGGA members who may otherwise be unable to attend Continue to Learn and BTME to participate.
ICL Scholars 2024
Chris Hale
Deputy Course Manager, Taunton & Pickeridge
"I'm over the moon to be selected for the ICL Continue to Learn Scholarship. I haven't been to BTME for a few years, so to be attending as well as gaining 15 hours of education is a great opportunity to progress my career. I'm very grateful to have been chosen.
"Continue to Learn is important for all greenkeepers in whatever roles or positions who are keen to push their careers. Whether gaining knowledge or refreshing ideas, there are a variety of classes, workshops and seminars to choose from with top speakers presenting.
"I hope to gain new skills and the knowledge to progress and prepare for a course manager role in future. Having been a deputy for a few years now, I know my eventual next move will be a big one and I aim to be as prepared as possible for it."
Sam Norman
Assistant Greenkeeper, Abbey Hill
"I am very grateful to be chosen for this fantastic opportunity as it will allow me to progress and develop my career. I see this as a very positive step and one that will help me become a more established greenkeeper.
"I believe having events like this is a great way of networking and seeing old friends but also a great way to make new friends. Everyone is there for a reason and that is to help each other become a better greenkeeper, which is so important to the growth and development of this industry.
"I am only 21 and very keen to learn more and get more involved in the industry. Although I am still young and have a lot to learn, I want to one day be in charge of a golf course. I'm really keen to continue to learn and always better myself in the industry so this opportunity would help me along massively to reach my goals."

Kate Stillwell
Couse Superintendent, West London Golf Centre
"I am incredibly excited to be chosen. I received the call while at The R&A Women in Golf Leadership programme in St Andrews and it was unexpected. It has rounded off a busy year with this amazing opportunity at BTME 2024.
"I feel very fortunate to have been accepted as there is a huge wealth of knowledge at BTME to take advantage of and bring back to share with the team. There is a huge importance to keep educating ourselves on advances in technology, techniques and knowledge within the groundscare industry.
"I have previously taken part in leadership and irrigation maintenance courses in Harrogate, leading to improvements in good practices throughout the year. There have been contacts made for life through BTME and my hope is to carry on sharing and spreading the knowledge, bringing new people into the industry."

Jason Norwood
Greenkeeper, Reay
"Attending Continue to Learn and BTME will help me gain new knowledge from experts in the industry. Gaining better knowledge on subjects such as irrigation, machinery maintenance and project planning will help me become a much more rounded greenkeeper, which will not only help develop myself but also benefit the golf club I work at.
"It also enables me to perform on of the biggest strengths within the greenkeeping industry and network. Living in the far north of Scotland, there is a lack of educational events that you would find in other areas of the UK. Being a lone greenkeeper, this proves challenging to get the time away from maintaining the golf course without it impacting the rest of the working week.
"The ICL Scholarship will allow me to access the best educational event on the greenkeeping calendar. I can fully immerse myself in the event and not have the pressure of thinking how I will get back on track with the jobs I have been unable to do if I had attended an event during the playing season."
Jamie Caswell
Blue Course Supervisor, Frilford Heath
"When I got the phone call about being selected I was really excited. Having been lucky enough to attend BTME and Continue to Learn before, I've seen how amazing the whole event is. I'm hoping to gain lots of valuable knowledge from the classes to help with my career development and I'm looking forward to meeting lots of people in the industry to further increase my greenkeeping network.
"As we all know, the world around us is changing and as greenkeepers we must adapt to the ever-increasing challenges we face. Sharing new research, technology and skills from across the globe can help greenkeepers apply new up-to-date practices and will allow us to work in an environmentally-friendly manner."
For more information about this and the other great opportunities available to you as a member of BIGGA, visit the Member Opportunities page in the My BIGGA area of the website.