An unrivalled professional development opportunity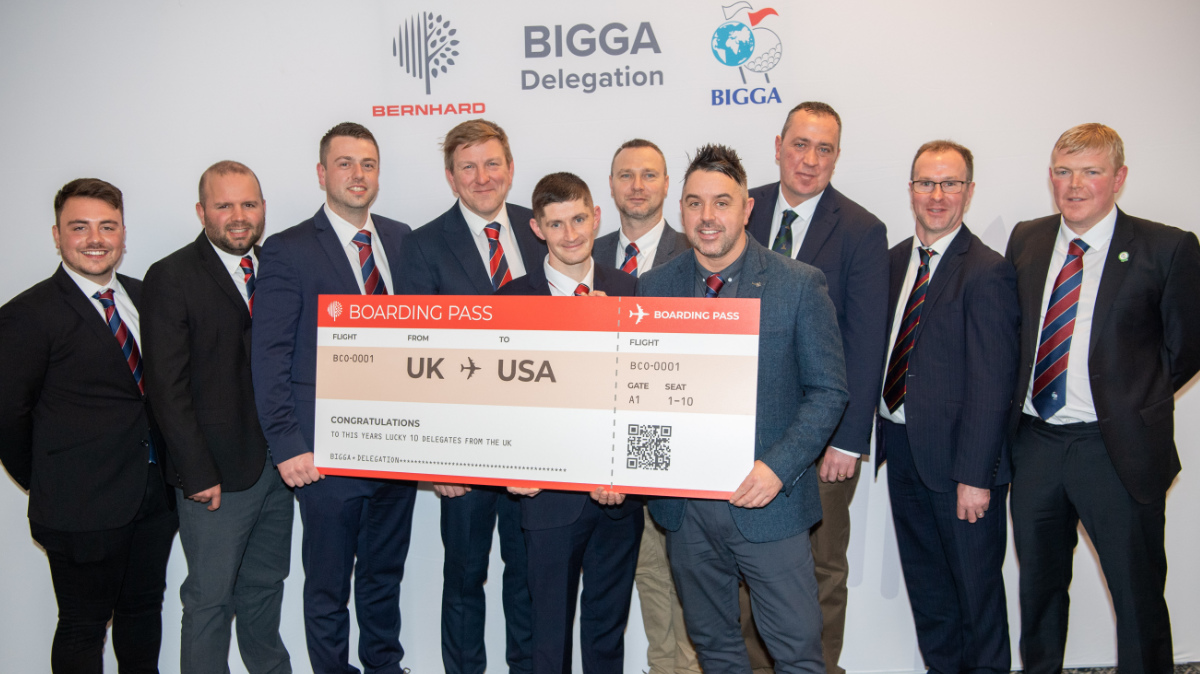 The BIGGA Delegation is an exclusive opportunity for Full BIGGA members to visit the GCSAA Conference and Trade Show in the United States courtesy of Bernhard and Company.
The GCSAA Conference and Trade Show is the biggest single event in the turf management industry and BIGGA members get the opportunity to sample the legendary educational conference and network with the world's largest gathering of turf and facilities care specialists. This established trip will also feature course visits.
Successful applicants will receive return flights, accommodation and full entry tickets to the GCSAA Conference and Trade Show.
This trip has changed my greenkeeping career already. I couldn't have ever dreamed of learning and meeting the people I have. I will be encouraging my team and other BIGGA members to chase such a sought after opportunity.

Michael Budd

Course Manager, Shirley Park
I enjoyed every part of the delegation, from meeting the guys in Harrogate to meeting up to travel to Gatwick Airport. It was great to hit it off from the very first moment we were introduced and this continued throughout the entire trip.

David Edmondson

Head Greenkeeper, Prestwick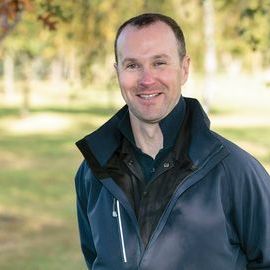 The American way of greenkeeping is very technically oriented and everything is bigger. When I say bigger, I mean huge! The conference, the courses, even the irrigation systems are massive. However, it just goes to show that even with smaller budgets, we can create and achieve excellent courses.

Andrew Kerr MG

Course Manager, Surbiton
I learnt that no matter what position or role you hold within your club and whatever budget or size of course we worked on, we all had the same passion, love and goals. These were to be and do the best we can and to create fantastic golf courses.

Brian Toall

Course Manager, Baberton
If you are thinking of applying to be part of the next delegation, do it! The competition for this delegation is quite rightly tough, because what it gives you back in terms of experience is worth the extra time to put your all into it.

Jeremy Ward

Course Manager, Renishaw Park
Chatting to the rest of the guys on a daily basis was brilliant as they are all in more senior positions than me, so to get knowledge about management and how they look after their course is something I'll take forward with me.

Bradley White

Senior Greenkeeper, Wentworth Club
For more than two decades BIGGA and Bernhard and Company have selected 10 members of the association to fly out to the United States and access the incredible education and networking opportunities presented by the GCSAA's Conference and Trade Show.
The BIGGA Delegation is among the most respected initiatives in the greenkeeping profession and you're invited to take part.
You don't have to work at a premier venue to be chosen for the delegation. All you need is an eagerness to learn, an enthusiasm to share your knowledge and a dedication to the greenkeeping profession.
In return you'll visit top US facilities, benefit from world-leading education, network with leading industry experts and learn more about yourself than you ever imagined. You'll also join a network of 210 industry professionals who have all participated in this incredible opportunity, exclusively available to BIGGA members thanks to our Premium Partners Bernhard and Company.
The 2024 GCSAA Conference and Trade Show takes place in Phoenix, Arizona from 29 January to 1 February 2024. Find out more here.
Each delegate will receive return flights to Phoenix, hotel accommodation and transfers, an entry ticket to the trade show, two days of education seminars and guided tours of top US courses.