Husqvarna UK Ltd
Preston Road, Aycliffe Business Park, Newton Aycliffe, County Durham, DL3 9DJ, United Kingdom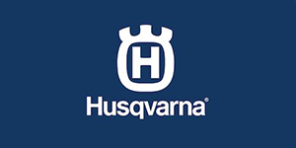 Click here for Golf course mowers & equipment for fairway and rough | Husqvarna UK
With over 330 years of innovation and passion, Husqvarna is a world leading producer of professional products to help you manage your green spaces.
Throughout the years, we've developed and manufactured high performing products with industry-changing innovations. Husqvarna tools are born from a unique relationship between man, machine and nature – between our company and the people who use our equipment to shape nature every day. When the going gets tough, Husqvarna tools are tougher. When work gets hard, they're lighter, more comfortable to handle and easier to use.
Leading the way in robotics since 1995, Husqvarna is the inventor and world leader in autonomous mowing. We're also driving sustainable performance through research and development – with a focus on battery technology, connectivity, digitalisation and autonomous systems. Our job is to help you achieve the very best results.
Regions covered
Services / products