John Deere Limited
Harby Road, Langar, Nottingham, Nottinghamshire, NG13 9HT, United Kingdom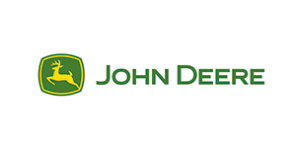 John Deere Limited is the UK and Irish arm of the world's largest manufacturer of agricultural and turfcare machinery.
Equipped with smart technology John Deere products deliver the performance greenkeepers need to produce high-quality results across the golf course. With more control, the ability to make decisions based on data, and the support of an unrivaled specialist dealer network, nothing runs like a Deere.
John Deere has set out its vision for a more connected, guided and electrified future for golf course owners and managers, giving them the power to create more efficient and sustainable operations.
In 2023, John Deere officially launched its first ever walk-behind electric greens mowers, the 185 E-Cut and 225 E-Cut, which can cut over an acre on a single charge of its 58-volt battery.
New hybrid technology has also been added in the shape of the 7700A E-Cut Hybrid, and the three-wheeled 6700A E-Cut Hybrid, both of which feature hybrid drives for the first time. Benefits of this include lower fuel consumption, less noise, and fewer potential hydraulic leak points.
Add into the mix OnLink – John Deere's cloud-based management software – and greenkeepers across the world have a full suite of ground-breaking innovations designed to take golf course management to the next level.

Regions covered
Services / products