Indigrow
The Old Bakery, Hyde End Lane, Brimpton, Berkshire, RG7 4RH, United Kingdom
Telephone
+44 (0) 1189 710 995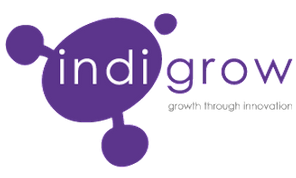 Indigrow produces a comprehensive range of specialist nutritional products for professional sports turf, agriculture, horticulture and landscaping. We design, develop and manufacture major, secondary and micronutrient fertiliser formulations.
Indigrow has over 50 years of experience in fertiliser, wetting agent and irrigation products for the amenity sector. The current product range has been extensively developed and improved over time to suit the plant requirements on managed amenity turf. With our commitment to providing customers with state of the art solutions we are constantly upgrading and refining our products.

Our group of companies and distributors maintain our product coverage throughout Europe, the Middle and Far East. We have an extensive range of products and recommendations to suit all climatic conditions and grass species.

Customer service is a crucial part of the Indigrow package. We work for our customers with local suppliers and distributors to ensure that the product supplied can provide the exact formulations required for optimum performance, maximum aesthetic effect and guaranteed customer satisfaction.

Social media details:
Twitter: @indigrowuk
Instagram: @indigrowuk
Facebook: facebook.com/indigrowuk
LinkedIn: linkedin.com/company/indigrow-ltd
WhatsApp number: +441189710995
Regions covered
products