Avoncrop Amenity Products Ltd
Avoncrop Amenity Products Ltd
2 Millside Park, Crouch Lane, Winkfield, Berkshire, SL4 4PX, United Kingdom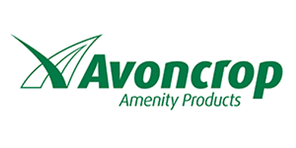 Avoncrop Amenity Products are headquartered in Berkshire. We are a leading supplier of a range of turf management solutions and sportsground equipment to the sportsturf, amenity horticulture and landscaping industries throughout the UK.
Our commitment to customer service and achieving the correct solutions for our customers is evidenced by our partnerships with local, national and international suppliers to provide liquid and granular fertilisers, grass-seed, pesticides, wetting agents, soil and plant conditioners, bio-stimulants, golf course and sportsground equipment and line-marking materials.
We are heavily invested in our own innovative Award range of specialist nutrition, soil-health and turf management solutions. Over several years of continuous product development with chemists and industry professionals the comprehensive product portfolio in our Award range has proven to be an exceptional support to the sportsturf industry.
Our BASIS and FACTS trained sales team are available for product technical support, pre-sales advice, sales implementation, aftersales care and continuing professional advice around all aspects of sportsturf management and amenity horticulture.
Our Products range, product development and qualified technical support are designed to firmly position sportsturf and amenity-horticulture Managers at the leading edge of industry curves and trends.
Regions covered
Services / products