Sports turf industry supports decision to postpone BTME
Sports turf industry supports decision to postpone BTME
Sports turf industry supports decision to postpone BTME.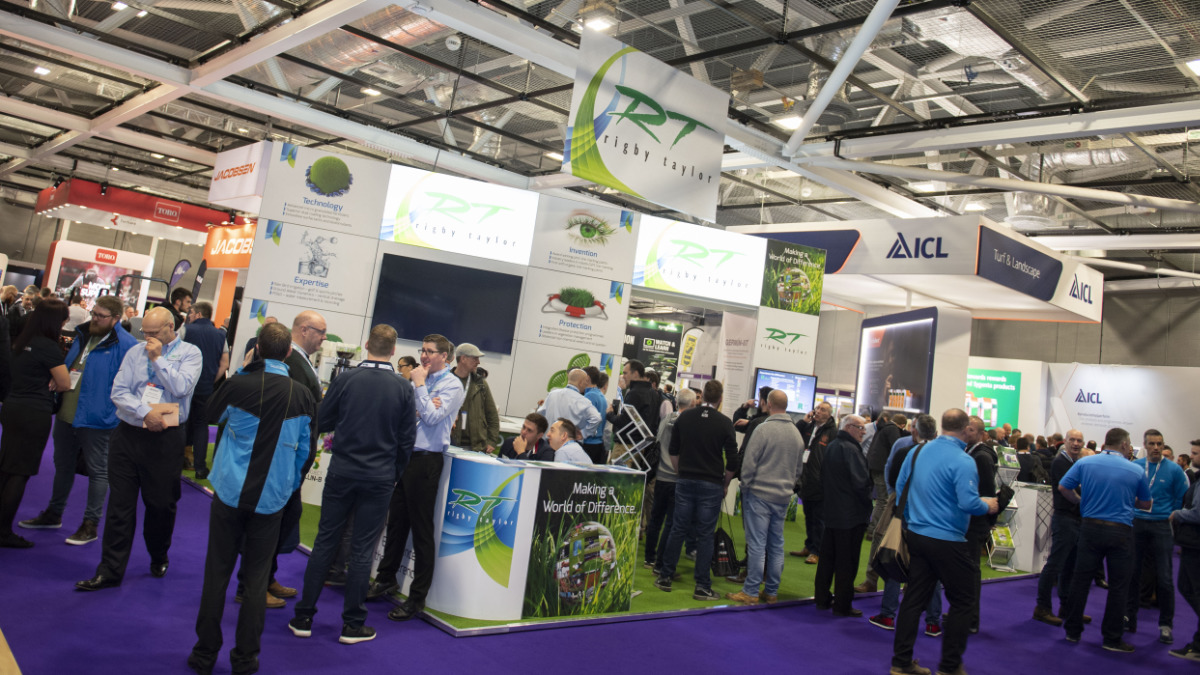 Following the decision to postpone BTME 2022 until March in light of the lastest wave of COVID-19, leading companies in the sports turf industry have spoken out in their support of the decision.
Taking into consideration the uncertainty regarding the rapid spread of the Omicron variant of COVID-19, BIGGA's National Board of Management made the unanimous decision to delay the exhibition and associated education programme, Continue to Learn, which are held at the Harrogate Convention Centre in North Yorkshire.
The new dates for BTME 2022 will be Tuesday 22 to Thursday 24 March 2022, with Continue to Learn taking place from Sunday 20 to Wednesday 23 March 2022.
John Deere's golf & turf division sales manager, Chris Meacock, said: "With uncertainty still surrounding what position the UK will be in regarding COVID-19 at the end of January 2022, we believe it is sensible to take the decision to postpone BTME now, allowing exhibitors time to make alternative arrangements. The event is hugely popular, attracting thousands of visitors who enjoy seeing the latest innovations that brands such as John Deere have to offer. It is also a very important social and networking event for the industry. We remain committed to exhibiting at the 2022 show and very much hope it is able to take place in March."
David Cole, managing director of Reesink UK, which distributes Toro machinery, also supported the decision. He said: "The success of the show as a renowned networking event relies on enthusiasm and certainly not anxiety. These are never easy decisions, but this is the right one. Under the unexpected recent developments, it is good that a fallback date is an option, rather than straightforward cancellation, so we can all look forward to walking the BTME halls again and engaging in the business of our industry in better circumstances."
Chris Bassett of Fusion Media represents nine exhibitors at BTME. He said: "With the way the world is at the moment, a postponement is the right decision. Everyone we speak to is looking forward to the trade show, but we want everyone to have the BTME experience that they may not have been able to have, had BIGGA stuck with the previously-announced dates in January. We commend the pro-active approach that BIGGA has taken to act decisively and postpone the event and we're now looking forward to seeing everyone in March, for what we're sure will be a brilliant show."
Anyone who requires further information or assistance as to the postponement of BTME is encouraged to contact BIGGA via the following channels:
Website: www.btme.org.uk
Telephone: +44 (0) 1347 833 800
Email: [email protected]
WhatsApp: +44 (0) 7933 203 645
Twitter: @BIGGALtd
Facebook: /golfgreenkeepers
Author

Karl Hansell
BIGGA | Communications Manager
Karl has been head of communications for BIGGA since March 2016. His duties include editing the monthly Greenkeeper International magazine, in addition to other communications activities for the association.