British Sugar TOPSOIL
1 Samson Place, Hampton, Peterborough , Cambridgeshire, PE7 8QJ, United Kingdom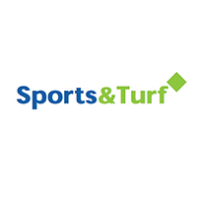 British Sugar TOPSOIL have been producing high quality subsoil's, topsoil's and top dressings for over 25 years. With production facilities in East Anglia and the East Midlands bulk deliveries can be competitively made across the country.
Products from TOPSOIL include:
Sports & Turf is a STRI tested topdressing. A 90% medium to coarse sub angular sand with 10% British Sugar TOPSOIL. Sports and Turf ideal for repairing levels on approaches, fairways and constructing tee's
Landscape20, a fertile and British Standard compliant topsoil is ideal for bunker construction and course construction
STRI trials have shown that both products promote sustain turf growth and health.
Visit our website www.bstopsoil.co.uk to read the full results from the trials and case studies.
Regions covered
products