Barenbrug
33 Perkins Road , Rougham Industrial Estate , Bury St Edmunds , Suffolk , IP30 9ND, United Kingdom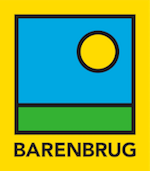 Established in 1983, Barenbrug UK is one of the largest grass seed breeders and producers in the UK and is recognised as a leading player in the industry, distributing more than 4,000 tonnes of UK grass seed each year through an efficient network in the sport, amenity and agricultural markets.
Barenbrug UK have a team of technical experts based around the UK, as well as production facilities in Bury St Edmunds, Suffolk, Falkirk, Scotland and Armagh, Northern Ireland and a research site at Cropvale, Evesham. Barenbrug UK is also part of the wider Barenbrug Group worldwide.
Alongside supporting the UK farming industry, Barenbrug UK also aim to produce all of its grass seed to the Higher Voluntary Standard (HVS), which is unique to the UK, guaranteeing a higher level of purity than European Union standards.
Regions covered
products