Greenkeepers from across Europe selected to join Wentworth team for BMW PGA Championship
Greenkeepers from across Europe selected to join Wentworth team for BMW PGA Championship
BIGGA members from across Europe have been selected to join the Wentworth Club greenkeeping team for the duration of the DP World Tour's BMW PGA Championship.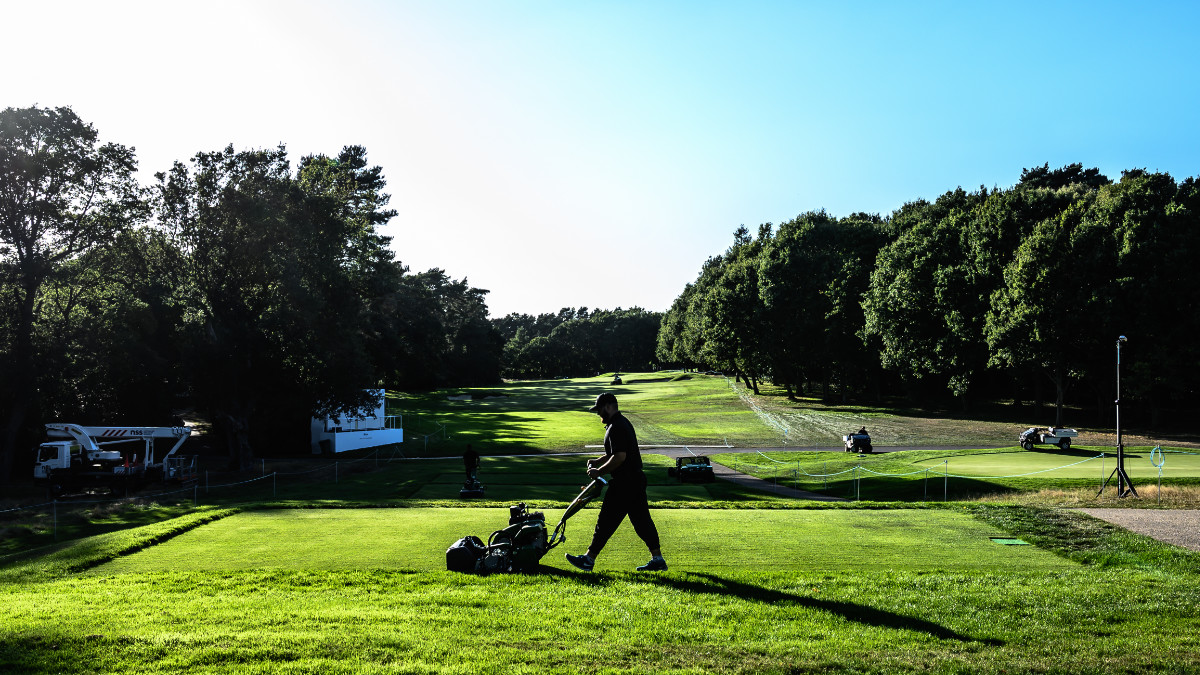 Members of the British & International Golf Greenkeepers Association (BIGGA) will gain an unrivalled behind-the-scenes look at preparations for the BMW PGA Championship this September after being selected to join the Wentworth Club's greenkeeping team for the duration of the event.
Supplementing Wentworth Club's inhouse greenkeeping team will be 24 volunteers from across the greenkeeping association. The volunteer BIGGA members will fully integrate with the Wentworth greenkeeping team and take on important maintenance tasks to help prepare the course for play each day.
Wentworth Club Courses and Grounds Manager Daniel Clarke said: "We value our relationship with BIGGA and given every member of the Wentworth greenkeeping team is a part of the association and has access to the training and education it offers, we know how committed and capable these volunteers will be as we prepare the West Course for the DP World Tour's flagship event. Over the years the BMW PGA Volunteer Support Team has evolved from being a helping hand to now being an instrumental part of the in-house greenkeeping team and I'm excited to welcome them all to Wentworth Club in September."
The BMW PGA Volunteer Support Team is just one of a number of exclusive and career-defining initiatives made available to members of BIGGA, the UK's only dedicated membership association for golf greenkeepers. Head to www.bigga.org.uk for more information.
The BIGGA members who have been invited to join the Wentworth team as volunteers for the duration of the BMW PGA Championship are:
Wayne Aris, Langley Park GC
Callum Atkinson, Prestbury GC
Tom Barnett, Drayton Park GC
Euan Bogle, Lanark GC
David Bruce, The Gleneagles Hotel
Martin Coe, China Fleet CC
Luke Fitzpatrick, The Buckinghamshire GC
Calum Forsyth, Carrbridge GC
Jack Hall, Lutterworth GC
James Hook, The Bristol GC
Greg Jones, JCB G&CC
Ryan Lindsay, East Sussex National GC
Daniel Long-Greatorex, JCB G&CC
Thibault Marcazzan, Le Touquet
Charlie Munn-Cocks, Camberley Heath GC
Stanley Murphy, Ealing GC
Scott Patrick, Prestwick St Cuthbert GC
Daniel Rigby, Chigwell GC
Andrew Sellars, The Grove
Matthew Shaul, Ashby Decoy GC
Tom Silcock, Prestbury GC
Ben Sixsmith, Ganton GC
Philip Slater, West Herts GC
Ross Traill, Kilmarnock (Barassie) GC
Tags
Author

Karl Hansell
BIGGA | Head of Marketing and Communications
Karl has been head of communications for BIGGA since March 2016. His duties include editing the monthly Greenkeeper International magazine, in addition to other communications activities for the association.