Steel leads praise for GTC's Golding
Steel leads praise for GTC's Golding
Former golfer and noted golf course designer Donald Steel has led the congratulations to David Golding, the former education director of the Greenkeepers Training Committee who received an Outstanding Contribution Award at last night's BIGGA Welcome Celebration.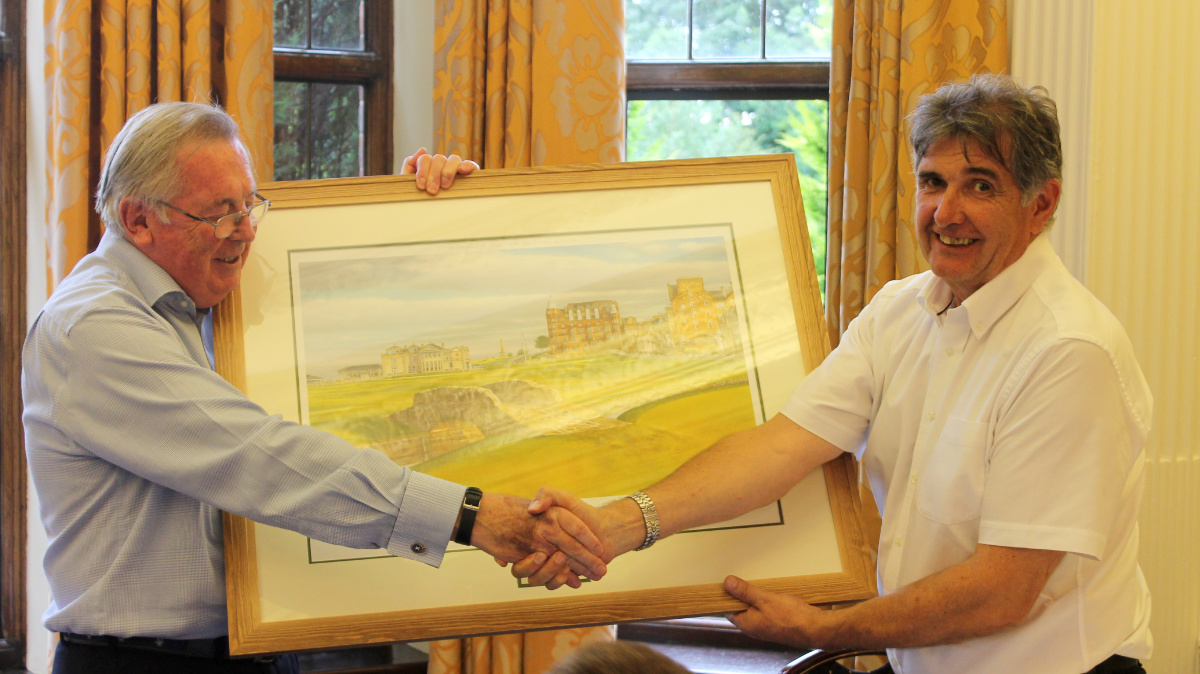 A past president of the English Golf Union, member of The R&A for 47 years and a world renowned golf course architect, Donald is also the former chairman of the GTC and worked closely with David for a number of years.
My definition of greenkeeping is "You do what you have to do when you have to do it". I wager there aren't many mornings as our worthy brigade of greenkeepers make their way to work long before most of us are awake when they haven't wondered what heavenly concoctions the Good Lord has brewed during the night. Will Plan A have become Plan B or even Plan C. Which poses more problems? It never rains or it never stops.

It is often forgotten that, without our happy band of greenkeeping warriors, there would be no golf. They are the most important people in any Club. Yet, they don't always receive the appreciation due to them. It my long-held belief there is no point having a highly qualified team of technicians when some with no technical skills think they know better. Educating members is, therefore, as important as training greenkeepers.

Condition of golf courses has improved out of all recognition in my lifetime during which I have had the joy of working alongside literally hundreds of greenkeepers. The old timers were happy with their lot but yearned for something better for future generations. It has become a career with high level education, improved recognition and status, and better working conditions to the fore. Whatever people may think, principles haven't changed. It is the dramatic nature of their implementation that has.

You are here tonight to honour the lifetime work of David Golding who has been through the mill himself and done so much to bring all this about. Having had the delight of chairing the Greenkeeper Training Committee for seven years, I have seen at first hand the lengths to which he went. A large part of the incredible low scoring in modern golf is the result of his work. The search and surge for knowledge has in large part been his instigation.

Many congratulations, David on receipt of your golfing Oscar. Nobody has deserved it more.
The BIGGA Welcome Celebration was held on the opening evening of BTME 2023, the annual trade show and education programme for golf greenkeepers. BTME continues until Thursday 26 January at the Harrogate Convention Centre in North Yorkshire.
Author

Karl Hansell
BIGGA | Head of Marketing and Communications
Karl has been head of communications for BIGGA since March 2016. His duties include editing the monthly Greenkeeper International magazine, in addition to other communications activities for the association.