Recollecting the BIGGA Delegation to the GIS
Recollecting the BIGGA Delegation to the GIS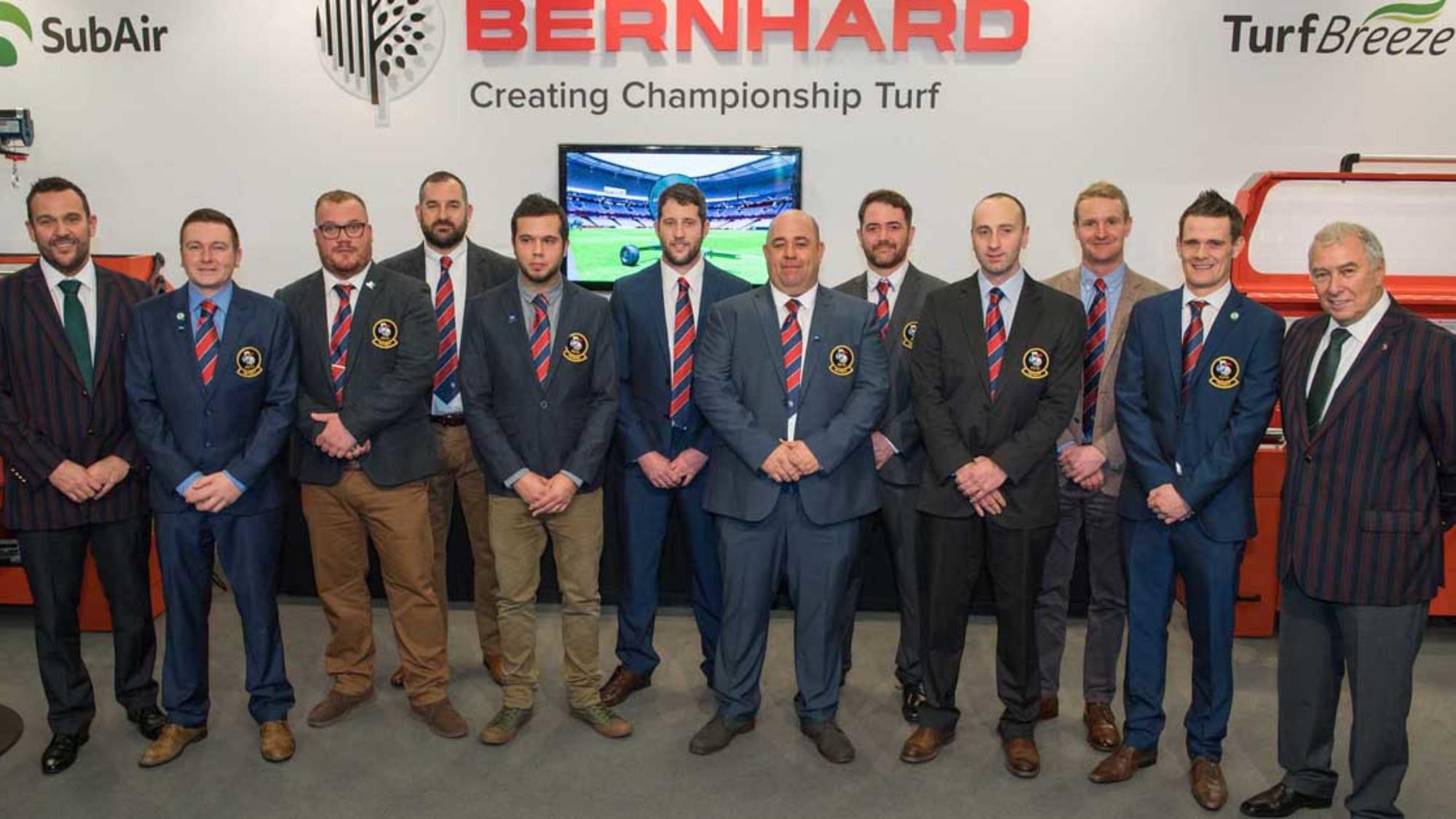 The BIGGA delegates to the 2018 Golf Industry show with representatives of Bernhard Company
With applications open for the 2019 BIGGA Delegation to the Golf Industry Show, David Warner of Woking Golf Club, who took part in 2018, recalls his memories of the trip.
Don't forget you can apply for a place on the BIGGA Delegation sponsored by Bernhard by clicking here.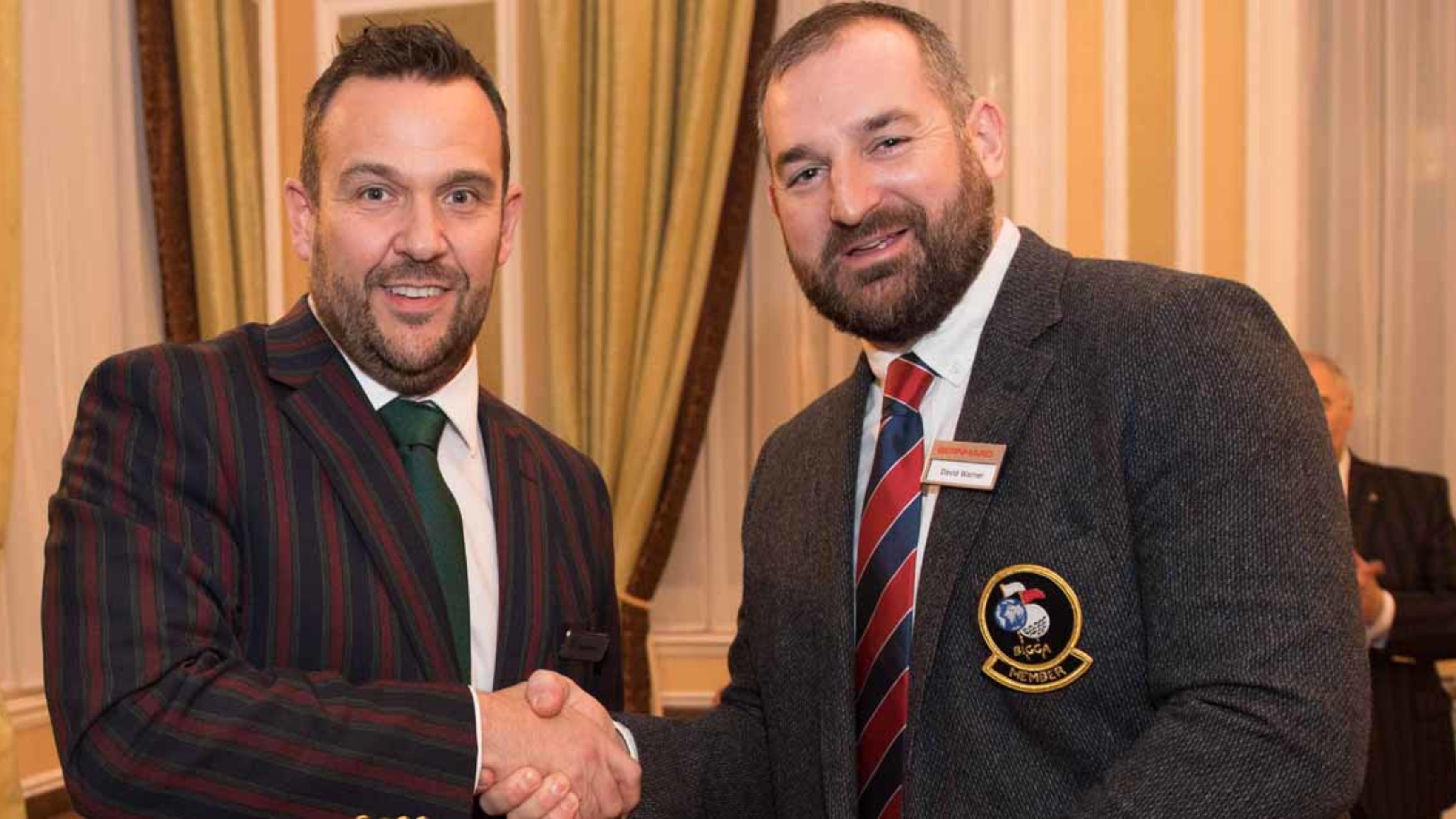 Bernhard's Steve Nixon and David Warner
David Warner, deputy head greenkeeper, Woking Golf Club
I would like to thank everyone at Bernhard Company and BIGGA who made this trip possible. It was a real once-in-a-lifetime trip and I'm glad to be able to share some of my experiences.
Our trip started at Boot Ranch Golf Club in Texas. We were introduced to Course Manager Deven Baughn, who showed us around his facility. He explained the running of his course and the issues he faced with the heat, effluent water and issues of staffing.
We were given the opportunity to play this exclusive members' club and got a real look into how the rich and famous are treated as members. This was a wonderful experience.
Boot Ranch Golf Club. Picture by Tim Sethi
We then made our way to the GCSAA's Golf Industry Show, which this year took place in San Antonio, Texas.
At the event I attended the 'benefits of oxygen' seminar, which was presented by David L. Doherty.
I attended the benefits of oxygen seminar which was presented by David L. Doherty. This was a very professional seminar, highlighting the importance of oxygen in the soil and aeration practices. I could have listen to David for hours and after his presentation I managed to speak to him - he's hoping to visit BTME soon.
Another seminar I enjoyed was Understanding Turf Fungicides with Richard Latin, Ph.D. During this seminar, we learnt the history of fungicides and how they have been developed. The session involved the students answering questions on a key pad and the speaker highlighted the importance of product rotation. I also bumped into Deven from Boot Ranch Golf Club, we shared a soft drink at the interval and he asked about my experience at his course.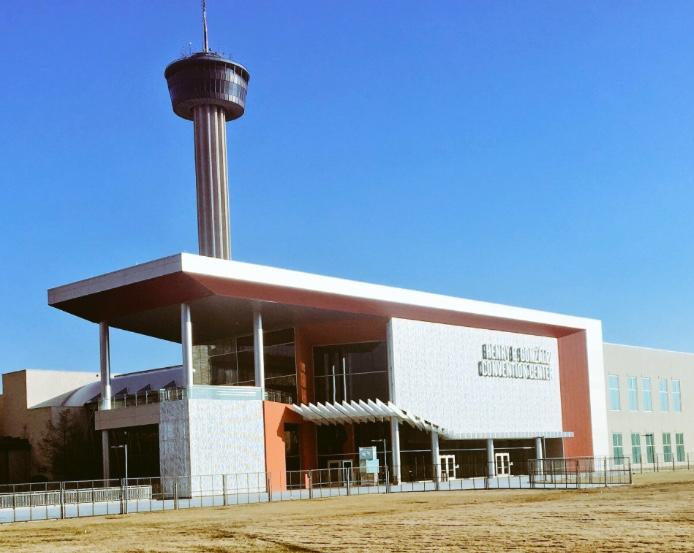 The Henry B Gonzalez Convention Centre. Picture by Craig Berry
Out in the show itself, I'm sure you've heard it many times before but apparently everything is bigger in Texas. The show was unreal, absolutely huge, with everything you would expect to see from the major companies to the small independents and Bernhard showcasing its excellent range alongside BIGGA.
We were invited along to the Jacobsen aftershow part, which was amazing. Everyone in our group had the chance to meet likeminded people and there were course managers and greenkeepers from all over the world to network with. It was a really enjoyable atmosphere.
Afterwards, we were privileged to see the facilities at TPC San Antonio in Texas and were also given the opportunity to play the course. Playing the course really highlighted the different grass types we use here in the UK. The warm season Bermuda grass they use plays completely different. The chip and run shot we use over here is made more difficult as the grass grabs the ball, slowing it down around the greens.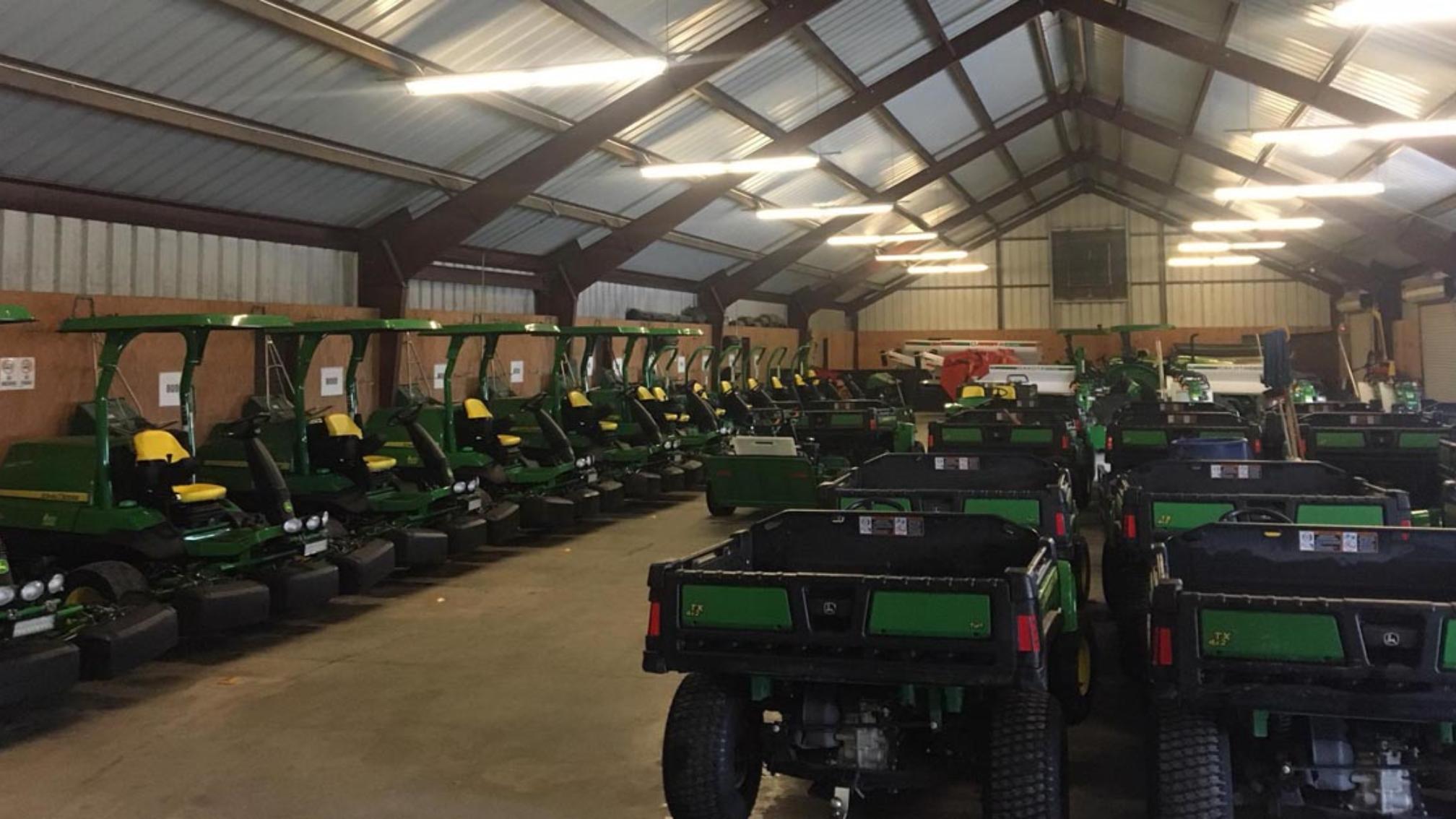 The maintenance shed at the TPC San Antonio
A week can go really quickly, my highlights from the week are truly endless. But, the things I will take away from this trip are:
Being my first trip to America, the Bernhard team showed its professionalism and really knew how to look after us. We felt like VIPs throughout! Everything was organised and I feel we were given the best possible experience in both education and networking, I believe we took every opportunity given to us. The Bernhard's staff made me feel welcome and relaxed, I managed to speak to every member and had a real sense of being part of their team.
Education – I found the superintendents and speakers in America very professional in both their attitude and the way they presented themselves. They were always dressed well and had time to speak to everyone. This level of professionalism has made me think about how we are perceived in the UK at our own clubs. As professional people we need to improve this and with the help of BIGGA we are on the right path, this will just take time.
Friendship – a selected group of 10 greenkeepers was put together for this trip. I spent time with every person and I will forever call all of them friends. We laughed, talked about our home lives, had interesting golf club discussions and shared our work life experiences. Each person bought something to the table, I have learnt from and respect everyone and I also felt I had a lot to offer the group.
Opportunity – I have found in the past months, the more you put yourself out there, the more opportunities you will be given. With the support of BIGGA I have left my comfort zone. I have worked at the British Masters at Close House, attended several education and golf days through BIGGA and was selected to be part of the BIGGA Delegation to the Golf Industry Show.
I will be spreading the word to my colleagues that there are opportunities and support out there if you want it.
This trip has helped me believe in myself and if I was to make it to becoming a course manager, I know with the support of BIGGA and the contacts I have made, I am sure I will be a success.
Again, I would like to thank Bernhard Company and BIGGA for this once of a lifetime trip.
Click here to apply for your place on the BIGGA Delegation to the Golf Industry Show in San Diego.