Golf Course Ecology Visits - June 2021
Golf Course Ecology Visits - June 2021
Did you ever see such a tree?
Hidden in plain sight is a tree of such bendy character that I had to tell you about it. The tree in question is growing contently at the beautiful Chorley Golf Club, Lancashire.
Tony Grayson manages the course and was kind enough to show me around, however, I initially wanted to look at their waste water management, but that soon went out of the window when I clapped eyes on the magnificent oak they have.
It may be an idea to let you know how old oaks can grow to here in the UK – a thousand years. Yep, I know! One thousand. That's a long time in anyone's money and some experts suggest they can grow well over a thousand. Chorley's oak isn't that old, well it isn't now, but it was a beauty (past tense), nonetheless.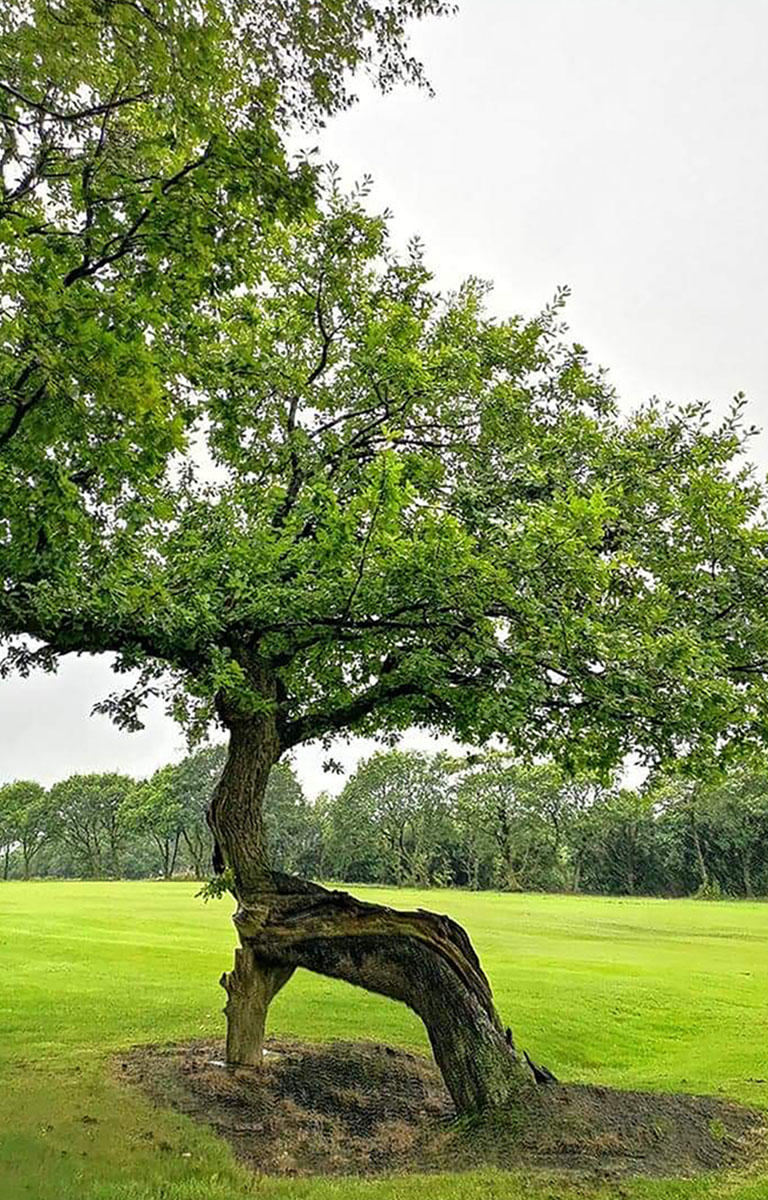 You have to ask why it has grown that way. Well, often lack of a certain nutrient, chemical element or a similar type of thing results in the limbs of a tree being contorted and twisted, however, if that were the case at Chorley, then all the other surrounding trees would grow that way too, just like the corkers at Doncaster Golf Club.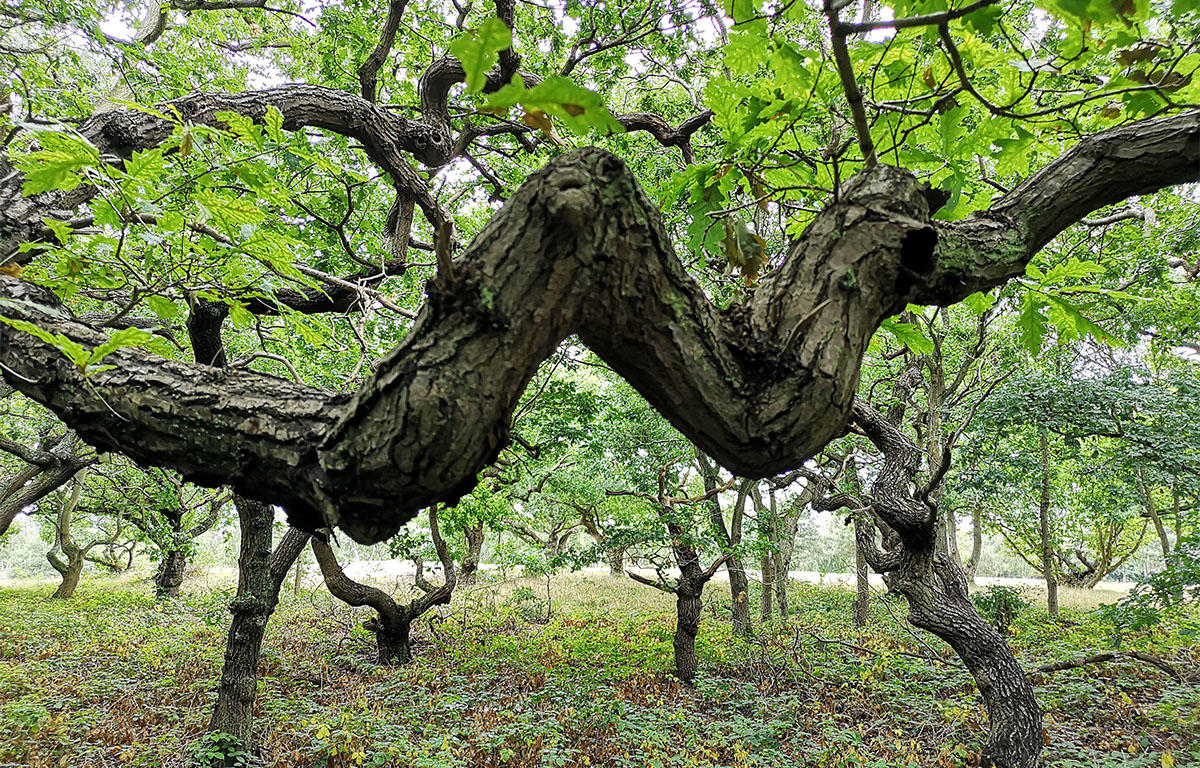 They have hundreds growing that a way. But why, at Chorley? I have a feeling it was once part of a huge old oak tree that simply decayed away, maybe hundreds of years ago and this is all that remains. Or it could be a limb that 'walked' away from the main tree and simply took root – they do that you know. It's a term used by tree people – a limb gets too heavy, touches the floor and it started to grow independently from the tree it is growing on. The real answer at Chorley is who knows – it just fancied being different, I guess.
Unfortunately, our meandering friend gave up the ghost recently and blew down. The first-class team at Chorley are trying their best to save what's left and we hope the remaining trunk will give off new shoots in forthcoming years. Whatever happens, she was a fizzer!
Author

James Hutchinson
BIGGA | Membership Services Manager - Ecology
James Hutchinson is BIGGA's Ecology and Sustainability expert. With over 30 years greenkeeping and ecology experience, including two years at St Andrews Links Trust as their Environmental Officer, he is well placed to offer guidance and advice to BIGGA members