Golf Course Ecology Visits - August 2021
Golf Course Ecology Visits - August 2021
I couldn't let the summer slip by without showing you all some smashing eco snaps, all sent in by greenies up and down the UK.
Just take a look at this whomper sent in by Phil Dewhurst. It's a hawkmoth caterpillar which Phil found on his golf course travels in July. This chap was returned back to its habitat to grow into a brightly coloured moth.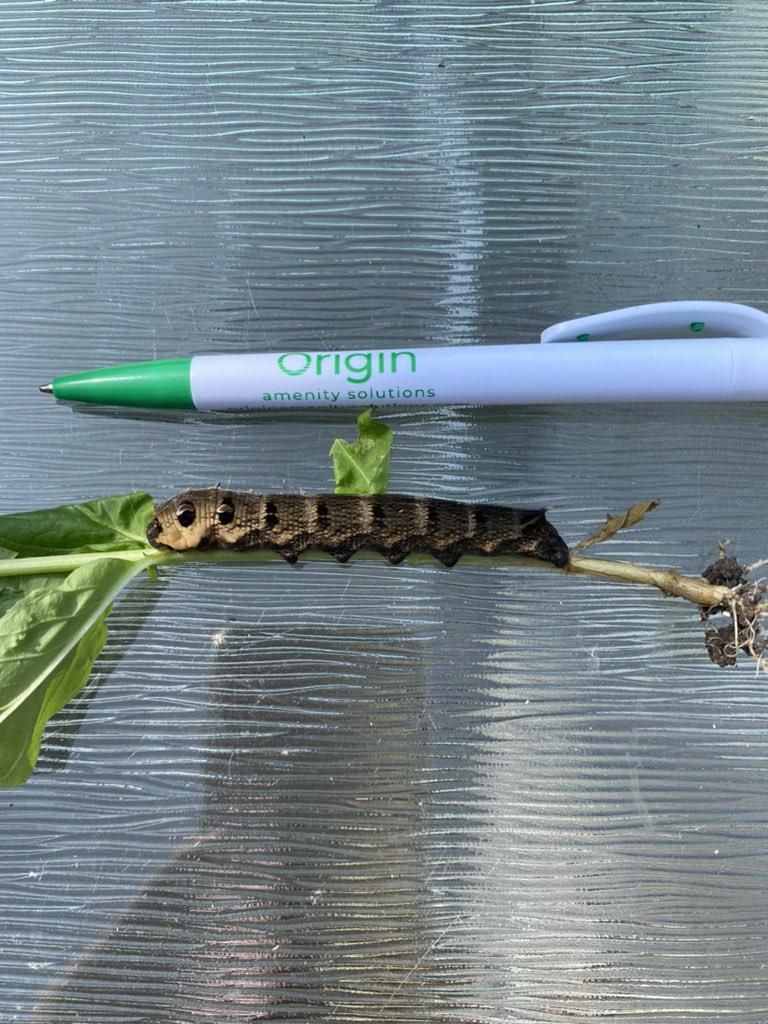 Speaking of brightly coloured moths, how about a garden tiger? The Purdis Heath guys sent over this belter.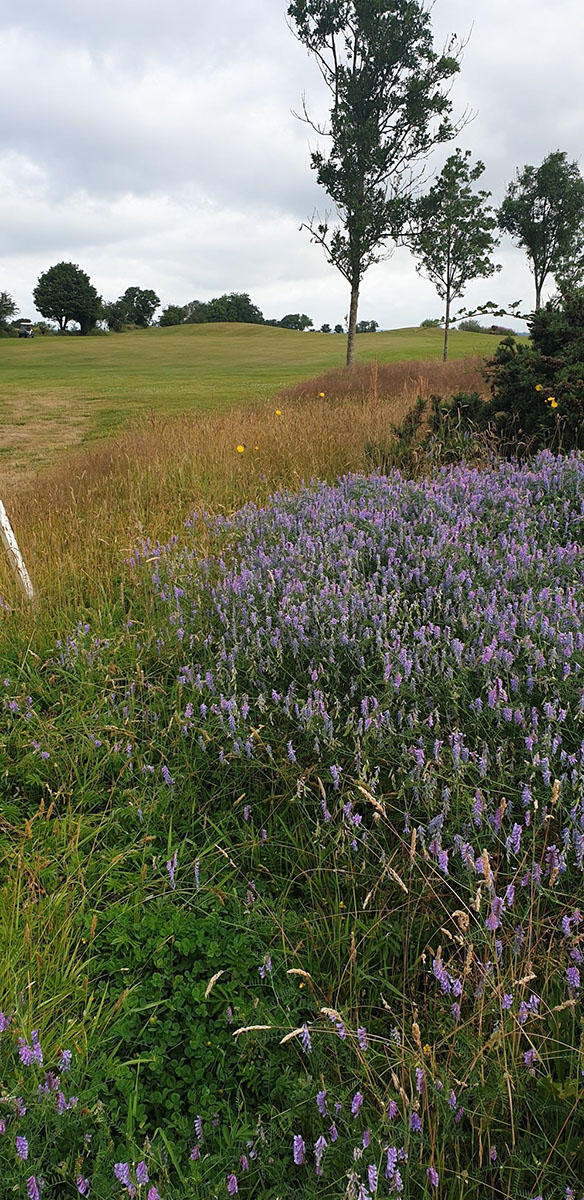 Natural roughs are of the highest importance for many reasons, one being its an avenue throughout the course. Here's Blarney's example. Super stuff.
Joe Hendy was out and about plying his trade on courses down south and found this patch of floras. Thanks Joe, and these are of the highest order by the way!
Gog Magog (fab name) have a small blue butterfly onsite. These tiny fellas have declined considerably over the past few years so to have one visit is an honour – most likely visited because the team carry out first class rough management.
Further to the north and Hunley have the usual fantastic bits of fauna milling around. Here's Hunley's hares. Congratulations on you GEO certification, team.
Wait until you see what Bruntsfield have got. Yep. A sign. It's no ordinary sign, though. This sign lets members, visitors and anyone else know how good a golf course can be for our creepy crawly chums. We're loving this!
All this leads us around to a place where you'll probably find all the aforementioned critters, Dufftown in Scotland. Just look at John Milne's rough – perfect! Keep it growing, John.
Do keep seeing the photos and sightings over. It's creeping into fungi season – and that's when the real fireworks start showing!
Author

James Hutchinson
BIGGA | Membership Services Manager - Ecology
James Hutchinson is BIGGA's Ecology and Sustainability expert. With over 30 years greenkeeping and ecology experience, including two years at St Andrews Links Trust as their Environmental Officer, he is well placed to offer guidance and advice to BIGGA members