Do golfers want more than just a good course?
Do golfers want more than just a good course?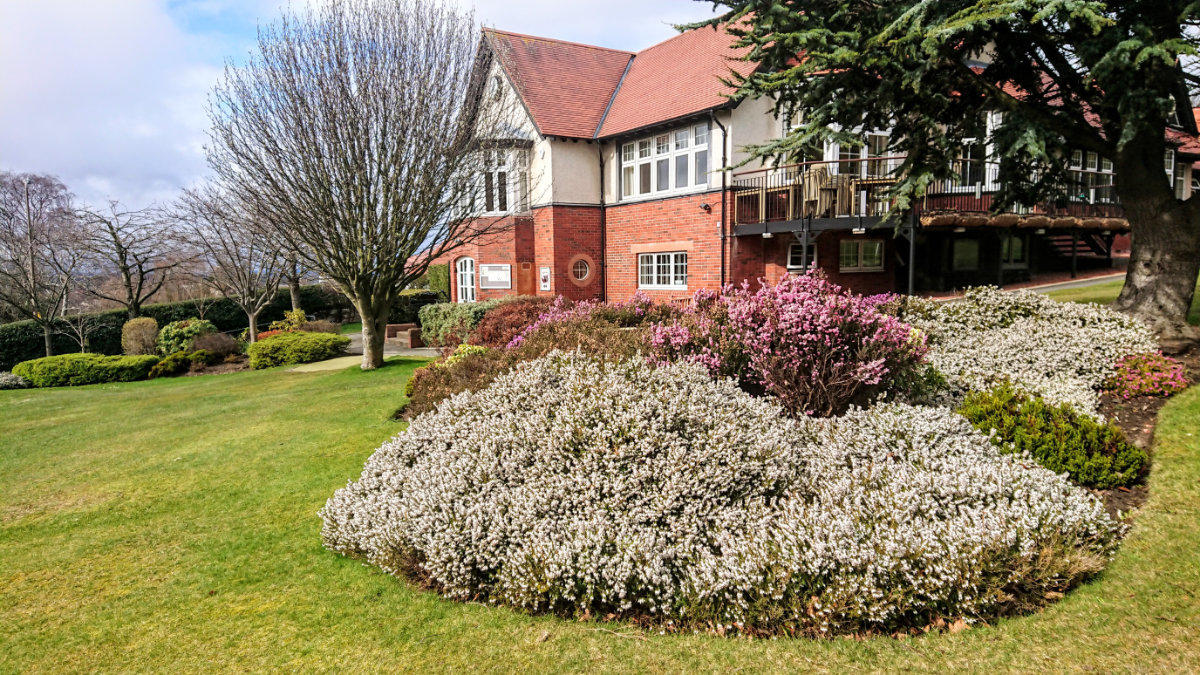 If you'd asked me six months ago about the importance of the areas that lie within a golf course site that are not playing surfaces, my response would have almost certainly have been that the golf course comes first and we will tidy up the other areas if we have time.
But this opinion has changed quite dramatically over the past few months after undertaking an online college course about non‑turf areas on a golf course and changing my job role.
Although I still appreciate that the playing surfaces are the most important aspect of a golf club, I now have a broader view of how other areas contribute to the golfer's experience and enjoyment, beyond playing their round.
When my work role changed to estate manager, I thought the best place to start was to appraise all the non‑turf areas throughout the course, moving away from focusing on the golf course and its playing surfaces and instead concentrating on the wider picture, such as infrastructure, first impressions, ecology, health and safety and design layouts. Once I gathered all the information together I could pinpoint which areas of the course could be improved and build a plan of action to achieve the end vision.
The objective of appraising areas throughout the course was to ensure short‑ and long‑term issues were planned for with the vision to develop Mortonhall, hopefully leading to:
Enhancing the reputation of the club
Maximising financial returns of the club
Increasing sustainability and longevity to the club
Enhancing the environment and protecting on-site diversity
Conserving and enhancing the club's character and historic features
Maintaining and improving health and safety awareness on all areas of the golf course
Enhancing the enjoyment, interest and experience for all golfers and visitors
Although all clubs are different and we could easily focus on areas such as practice facilities, golf course structures, health and safety and car parking. I determined the following areas at Mortonhall required the most attention: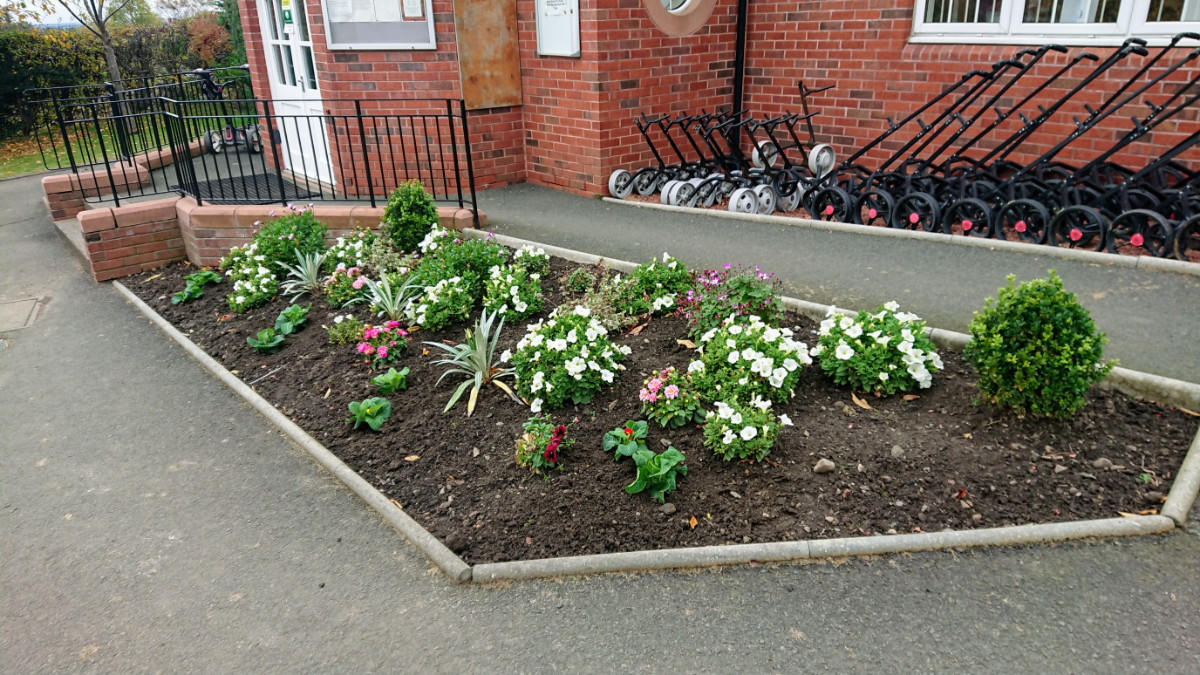 Entrance and clubhouse surrounds
The entrance to the golf club must deliver a good first impression to all visitors, with a mixture of tidiness, colour and professional features. I've always said you only get one chance to make a good first impression and I see no difference when it comes to a golf club. These areas should deliver a neat and professional appearance at all times and provide interest and talking points to the golfers.
Turf areas should be treated, where possible, just as importantly as greens and fairways with regular mowing and maintenance. Flower beds and planters should be maintained frequently and have seasonal planting to give coverage and year‑round colour.
Another important point is to give golfers an initial feel for what the course has to offer. If your golf course is best known for its gorse‑lined fairways or undulating contours, why not showcase these characteristics around the clubhouse or en route to the first tee, giving golfers a taste for what is to come.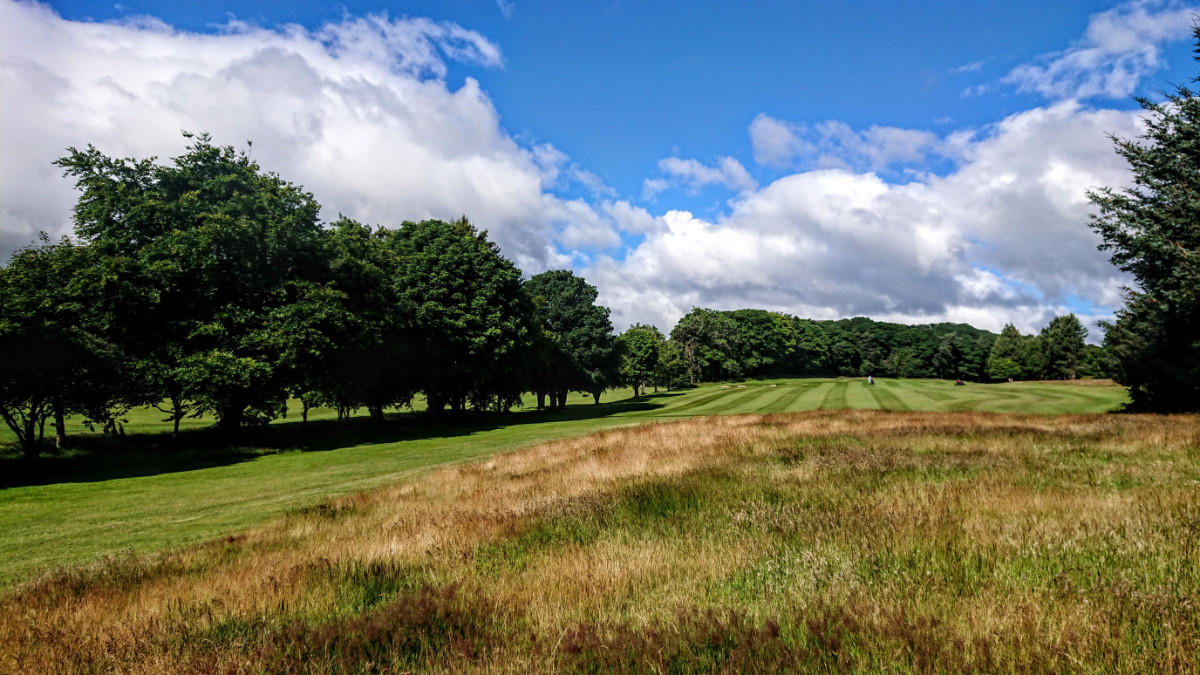 Course furniture
There is a wide variety of course furniture located around any golf course and it is important to pay great attention to it, to deliver a professional standard in terms of aesthetic appeal and function. The upkeep of items such as flagsticks, bins, bells, signage, tee markers, ball washers and yardage markers does not always come out high on greenkeepers to‑do lists, but every golfer comes into contact with these items during each hole of their round so care must be made to have these in a good condition. To deliver course furniture to a professional standard might only need slight tweaks to your daily routine, such as taking out a cloth to wipe down pins and cups every time you change holes or taking a tin of paint with you to touch up any imperfections when moving tee markers. I know some of this may seem a bit excessive but these small details really do make a big difference. And it will limit the emails from the membership complaining that the out of bounds post at the 18th is squint or the distance marker at the 13th is dirty.
Paths
Given the high levels of footfall, paths have become one of the most problematic areas greenkeepers have to deal with, especially if you are situated on an inland golf course. With no alternative routing, all golfers use course paths and we greenkeepers need to deliver pathways that are sustainable, visually appealing, cost effective, hard wearing and safe to users, especially in winter months. In an ideal world we would all go out and install the material that best suits your course, such as gravel, astroturf or rubber resin, but unfortunately that is not always feasible due to it being too expensive to purchase the sheer volume of material required. If I did have any advice, it would be to produce a phased schedule for the renewal of path surfaces, targeting areas that are in the most need of attention. In the meantime, make the best of what you have with regular repairing and levelling along with improvements to drainage or tree cover if required.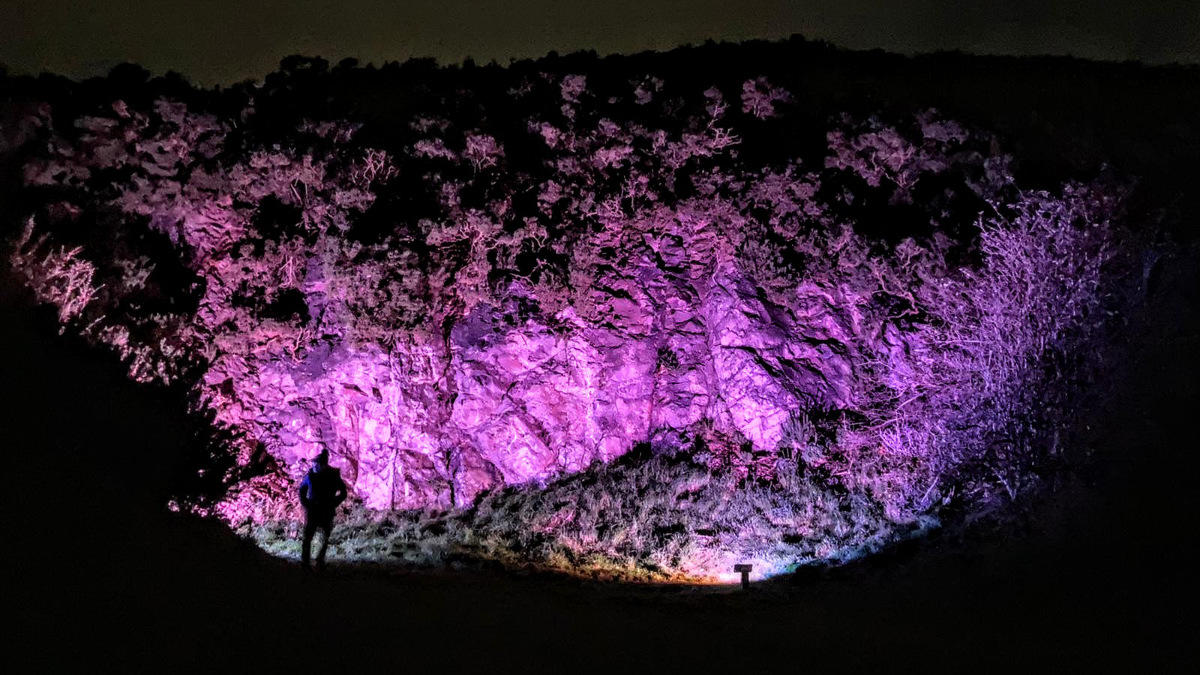 Historic features
If your course contains any historic or interesting features these can be a great asset and where possible should be used to their full potential to create important landscape features, character and visual appeal. Modern day golf course architects design or redesign courses to blend into their surroundings and create features that are talking points for visitors, both golfing and non‑golfing. If you are lucky to have features such as dry stone dykes, natural water features, sand scrapes or ancient trees you should really make the most of them. This could sound quite time consuming and expensive but it really doesn't need to be. Basic repair work on these features, clearing of surrounding vegetation or futureproof work planning is all that is needed to preserve and enhance your on‑course features to retain the site's characteristics and history.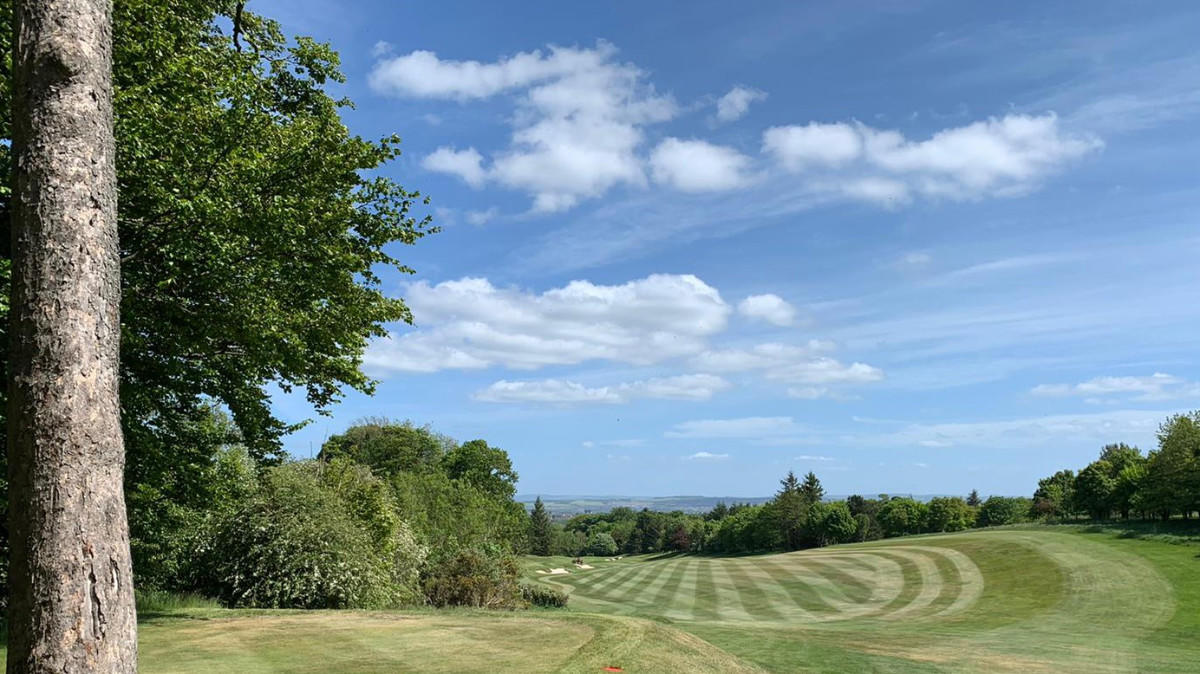 Woodland
Much attention must be made to ensure that your wooded areas are used to their full potential. If you have woodlands on site they can define how the golf course is played and be a great asset. From a golfing point of view, they can provide visual interest, hole separation and focal points.
Ecologically, woodlands and copses provide corridor habitat that enables species to move uninterrupted through the site. Mature woodland should be pretty much left to its own devices to encourage a wide range of bird, wildlife and flora populations, unless it becomes dangerous to golfers.
When it comes to future planting, always plant with your mind on the future and provide variety (colour, size and age diversity), sustainability (shade, leaf fall and playability) and benefits (natural drainage, safety and character). Also give a thought when planting to what you want to achieve and over what timescale. The area and cost of plantings will dictate to some extent to which route you take; smaller trees will be cheaper and quicker to plant but will take much longer to provide any effect, so it may be a case to go the extra yard and buy in a mature tree. For example, if you want to deliver a focal point or improve safety by introducing a tree to make a hole more of a dog leg, it would probably be a better idea to plant a more mature tree for instant effect.
Biodiversity
Golf courses have in the past been criticised for their negative impact on their surroundings with chemical usage, water inputs and loss of habitats to name a few of the issuess. In my opinion golf courses play a vital role in preserving our natural environment. Take my club, for example, which is situated very close to a densely populated urban area where more and more green belt areas are being lost to housing developments. This has resulted in the golf course almost unintentionally turning into a refuge for plant and wildlife due to its stable habitat and highlights the important part Mortonhall plays in the local environment and biodiversity. As greenkeepers it is our duty to work with nature to maintain, conserve and enhance an environment that will promote biodiversity on the course. With this in mind, greenkeepers should be looking to create a natural setting for golf by increasing areas of unmown grass, providing habitat via bird boxes and bug hotels, managing water bodies, creating wildflower meadows and other conservation ideas. By doing this you will probably find you will raise the character of the site and improve the golfer's experience along the way by keeping them interested with the diversity on show, even when they are not
playing well.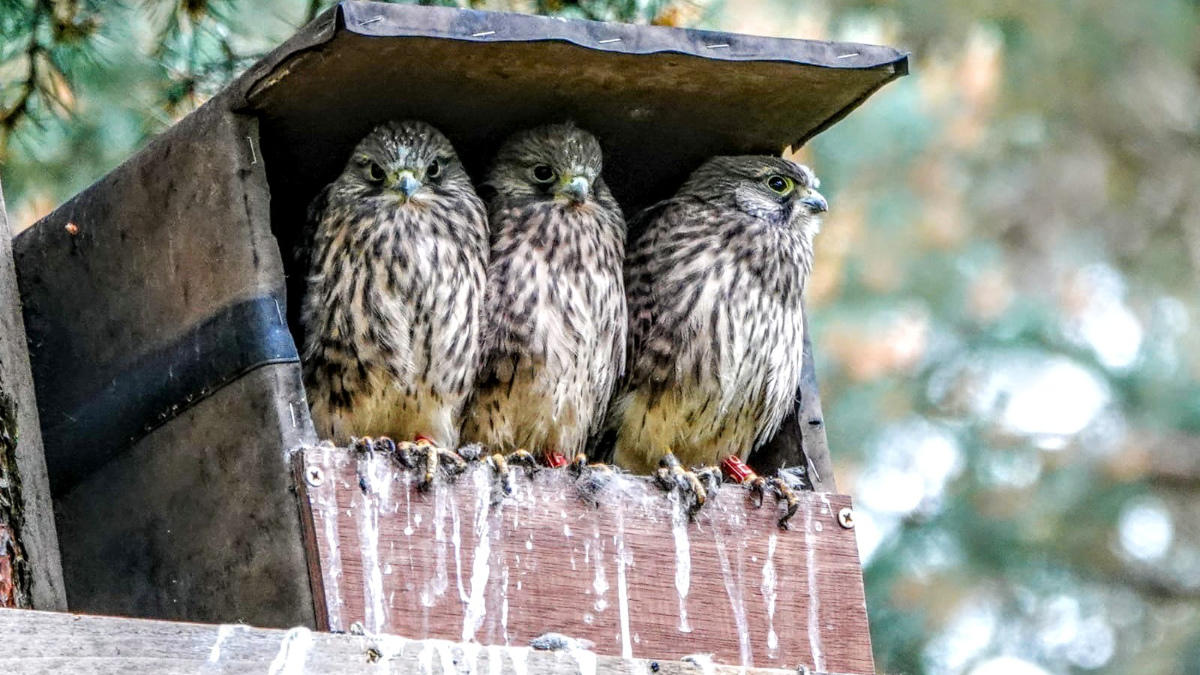 Summary
The subject of non‑turf areas on a golf course is limitless, however I feel it is becoming more important in regards to a golf club's success and longevity, as the modern golfer's expectations have increased somewhat and they now need to be impressed and catered for from the minute they enter the car park until they put their golf clubs back in the car. When you think of it, there is no point in a team of greenkeepers working in unison to deliver firm, consistent greens, manicured fairways and perfectly raked bunkers for a golfer to slip on a worn pathway or lose their ball through a hole in the practice net before they even reach the first tee. Rightly or wrongly, that is what they will be talking about when having a pint following their round.
Shaun was writing for Greenkeeper International and has won himself a £100 Continue to Learn voucher. He will also be entered into a draw to win £750 and an all-expenses-paid trip to Florida, when restrictions allow. If you'd like to get involved, email GI editor Karl Hansell on [email protected]
Author

Shaun Cunningham
Mortonhall Golf Club | First Assistant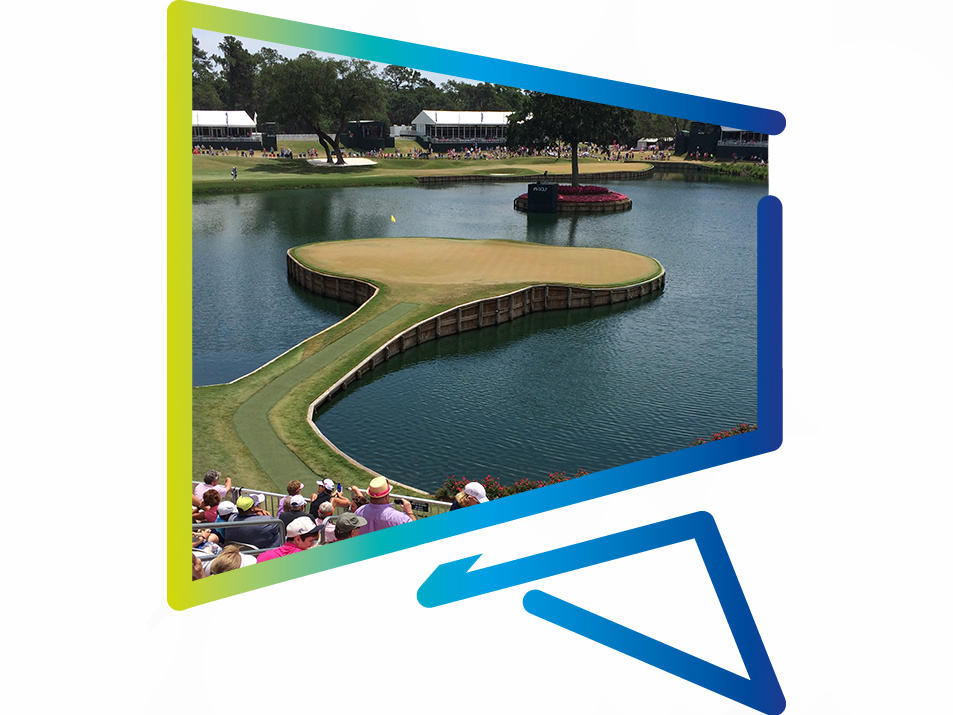 Shaun was writing for Greenkeeper International and has won himself a £100 Continue to Learn voucher. He will also be entered into a draw to win £750 and an all-expenses-paid trip to Florida, when restrictions allow. If you'd like to get involved, email GI editor Karl Hansell on [email protected]