Confessions of a greens chairman
Confessions of a greens chairman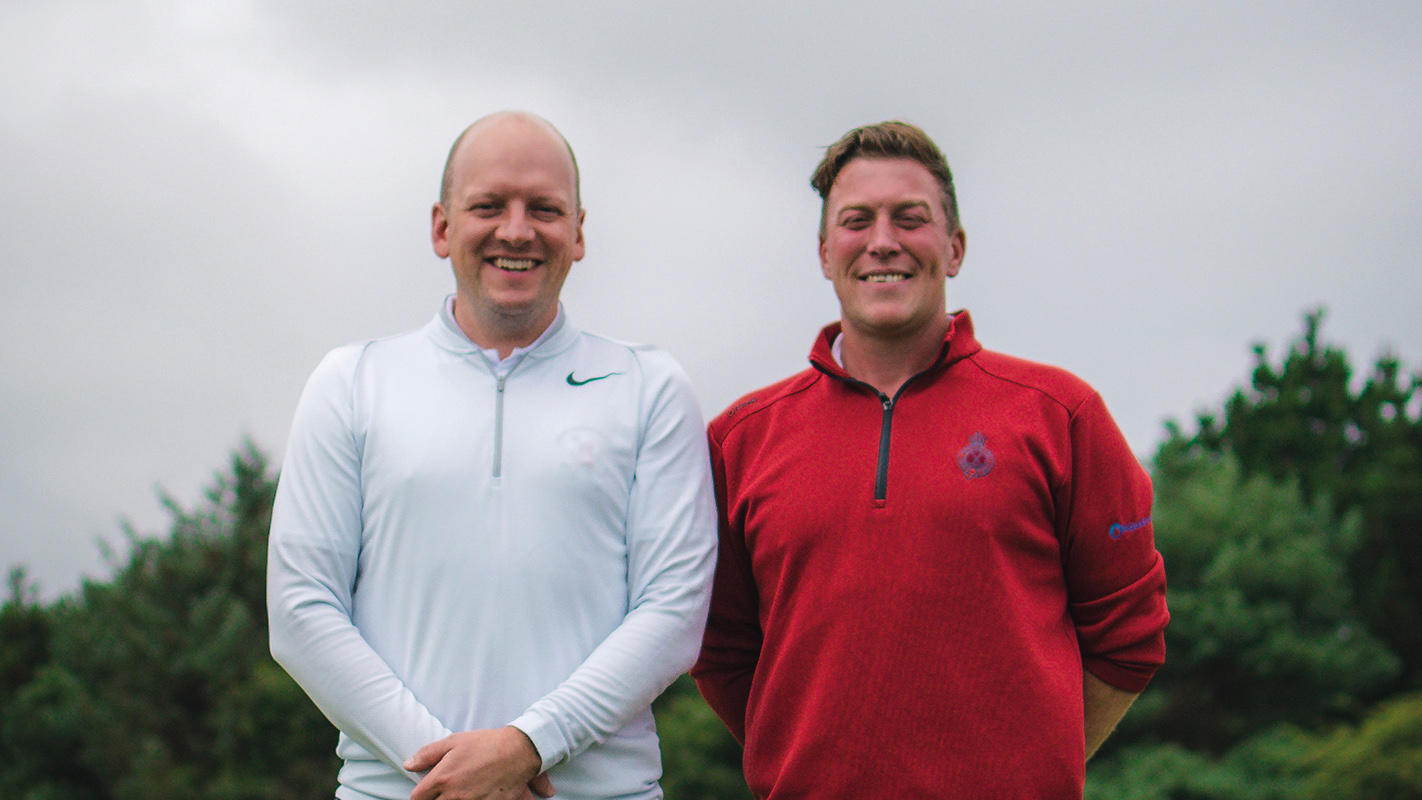 Seton Wakenshaw and Simon Olver
When their relationship hits the rocks, witnessing a greens chairman and course manager butting heads is like watching a failed romance on Love Island – no one comes out of it looking very happy.
Maybe the cracks appeared when the new incumbent's chief motivation was to remove the bunker that blighted so many of their rounds.
Maybe the determination to leave a lasting mark – a design concept that usually goes no further than planting a copse of trees – caused the strain.
Whatever the reasons, when greens chairmen go bad, it's usually the course and club that suffers.
But it doesn't have to be that way. At Whitley Bay, on the Tyneside coast, Seton Wakenshaw's two years at the helm could be reproduced as a manual on how you can work with your course manager to be a great chairman and how everyone can benefit.
A plus handicap golfer who plays for Northumberland county, he arrived in post during a crucial time for a club that was midway through a substantial redevelopment project. It was a four-year plan to renovate the 6th through 10th holes and new approaches, green complexes and bunkering were all part of the massive enterprise.
Wakenshaw could have taken an overbearing approach but, in a method that marked his tenure, he cultivated his relationship with course manager Simon Olver and educated the membership with regular and informative communication.
So, if you're considering taking on the mantle of greens chairman on your board or committee, what can you learn from Wakenshaw's approach?
Here are his secrets…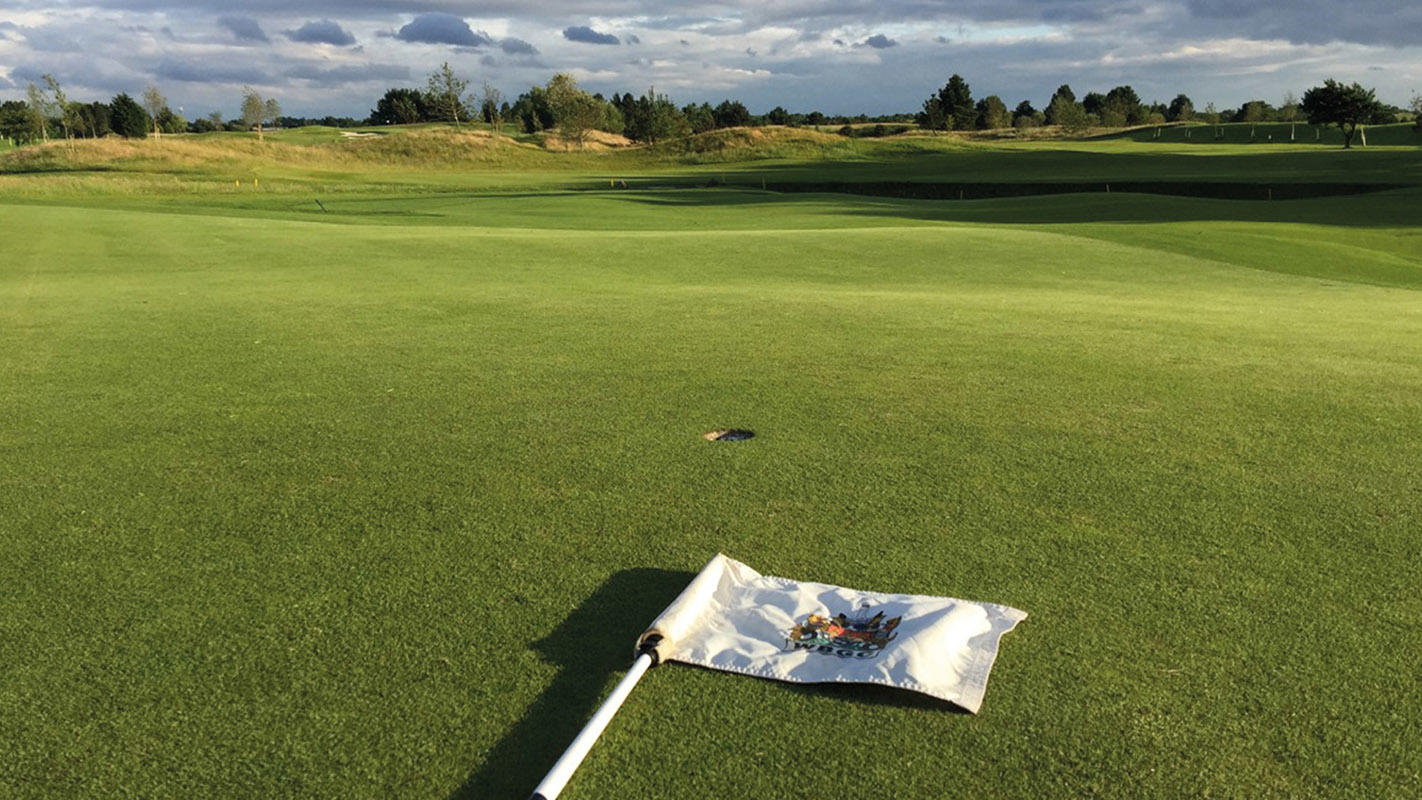 What I wanted to achieve when I took on the role
I didn't want to do what people thought I would. The perception was that because I was a low handicap I was going to set the course up difficult. My desire was to make it fair for everyone.
My only personal agenda was to learn more – to learn from Simon about course maintenance, agronomy and so on. And ultimately produce the best conditioned course possible.
I decided that, working alongside him, we needed to be confident in what we were doing, that he was the expert at the club and that the members needed to listen to the course manager who was the qualified professional within the organisation.
Communication is key
I would write a newsletter that would go out to the members every month. It was probably three or four pages and, because of my background in design, it was professionally presented.
I wanted to make it really clear to Simon that I was listening to what he had to say and equally he was listening to me.
We set up several forums – some on a weekend so more members could attend – but because of the information that went out in the newsletters very few came.
So, we actually got to the point where there was very little comment, members knew everything that would be taking place in advance and this averted most questions.
We would try and inform them of things before they happened. You can't win everyone over but two-way communication was valued.
There's got to be trust
Simon and I are of a similar age and a similar ethos, regarding golf course set up, and we are good friends – that was the key to it.
He'd been at Whitley Bay about two years and there was a shared work ethic and agenda in terms of what we were going to do. There was a trust there and it was 100 per cent on both sides.
We spoke a lot – on a daily basis. If anything needed discussing he would ring or I would give him a call. He plays golf as well and we played a reasonable amount leading up to my appointment. Then we played every two or three weeks when I became chairman of greens.
We worked out that we were on the same page in what we were trying to do and it clicked.
It was a fairly unique way of working and I'm not sure you would see it very often. But it was very natural.
How that relationship needs to work
Being employed in an industry that is primarily run by amateur boards or committees is very challenging for employees. That was the biggest shock to me, partly because those committees change on a relatively regular basis and also because of the personal agendas people may have for being on that committee.
The really interesting thing is that people generally don't have any experience in the industry and that's really difficult.
So, the relationship between the chairman of greens and the course manager needs to be a close one. For me, it's just a lot of common sense. There needs to be full trust and buy in to the 'project' and a good course manager is going to have a long-term view on things.
It has to be bought into from both parties, even if the chairman of greens has to fight for that at times at board or committee level. Both parties have to commit time and energy to a common goal – a plan that will drive decisions within the financial constraints of the business.
In my experience, a course manager wants a chairman of greens who they can relate to and work with. Because Simon and I worked well together, it was a massive positive as it pulled the communication together and it strengthened our positions.
Those two people lead by example and I believe that it's not just what you say, it's what you do.
Do your homework – and know your limits
We were working with architect Jonathan Gaunt on our construction project and there were a lot of site visits. I was reading quite a lot about golf course architecture at the time and this informed site visits.
That was one of the big reasons for our good relationship. I was interested and quite happy to ask questions.
Questions are never stupid, no matter how naïve or simple they may seem.
I would ask a huge number of questions to inform my knowledge and continued doing that throughout my two years – asking questions a member might ask when they don't have any background of knowledge through to much more advanced ideas.
Even when we'd had long discussions about why we were doing something – for turf health, or why the green surface performance was as it was at that point, or whether it was around disease or sustainability – I would ask more and more in depth questions on the discussions we'd had.
People would say 'you must know almost as much as Simon'. But I was quick to clarify that my knowledge was a very small fraction of his and wouldn't make any claim beyond that.
Greenkeeping is more of a science now than it ever has been and it is important to recognise that this has elevated the role and value of the course manager.
Where I could contribute was from the golf course design perspective. We did a lot with shaping fairways, rough approaches and so on, but what he liked from me was that I offered a clean pair of eyes on things. We would go out with a spray can a lot and mark things out. If I was going out at the weekend, he was happy to say 'have a look and see if there is anything and message me'.
We had that similar attention to detail. Almost every day we would message back and forth.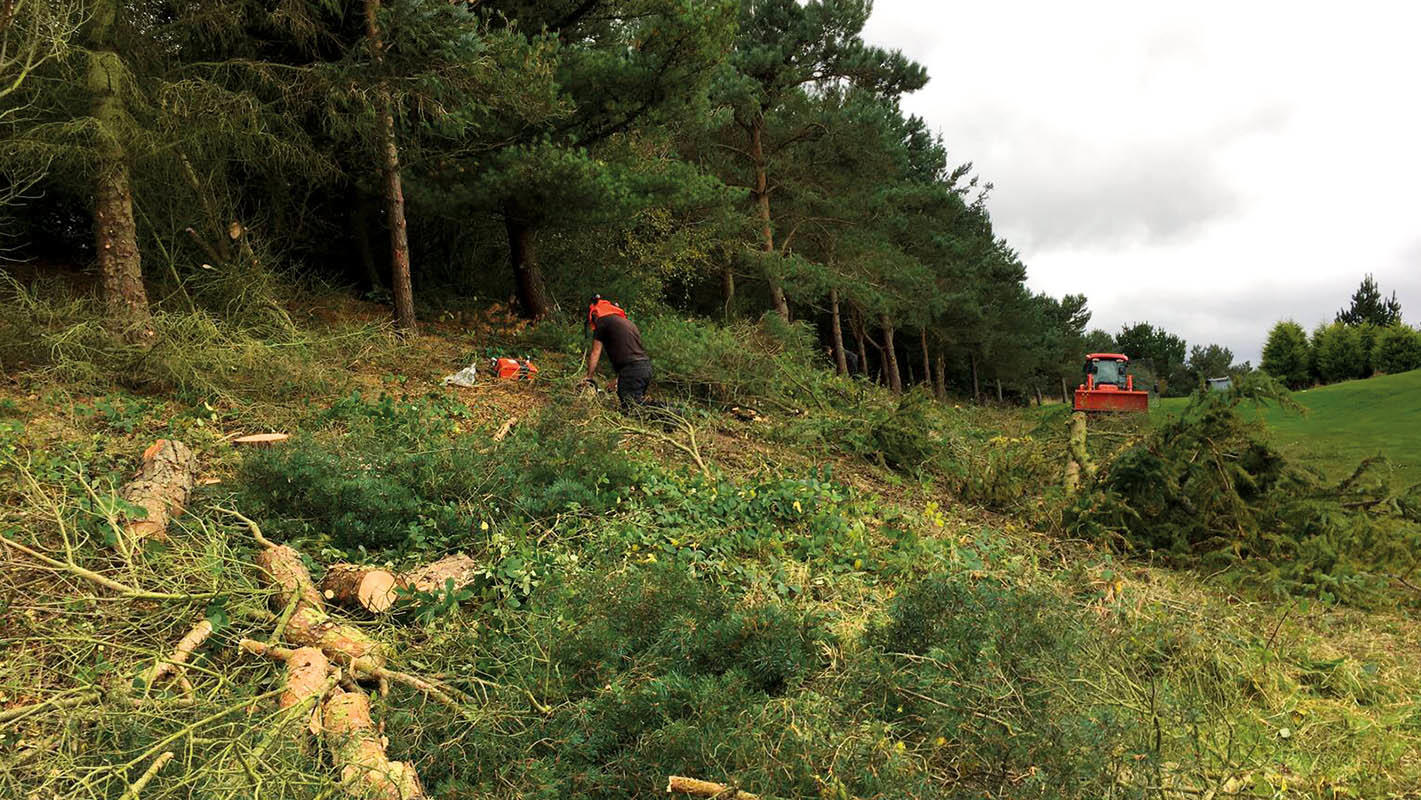 How it all comes together
There has to be an absolute level of trust and the chairman of greens has to want to learn. That's really significant. If you've got a good course manager you can be confident with the decisions you are making.
The more, within reason, you can instruct the members that this is what you're doing because you're sticking to a long-term plan, rather than asking their opinion on a short-term fix, the more you'll be able to achieve.
You've got to be prepared for a few questions. But we wouldn't operate just for today. You're trying to get the course as good as it can be today but with a view that, over time, it's going to be even better, healthier and more sustainable because of the things that you are doing.
What would I do differently?
I've no regrets. We took a very systematic approach and had very rational ways of doing things.
The working relationship with the course manager and greens team was a big deal and I thought it was really important. We stuck to the plans we made and they were to produce a course for all members that could be enjoyed and provide true handicaps. That's what we did.
I can't say I would do anything differently. I'm a big believer in that if you don't have the golf course you don't have a golf club. You are trying to balance getting the clubhouse side of things and the course side of things right. The reason Whitley Bay is thriving at the minute is because of the course. And the course is in great condition because the club trusts its course manager and his team.
So you want to be a greens chairman? Seton's dos and don'ts…
Do…
Be prepared and want to learn about greenkeeping and course management.
Trust your course manager and work with them - they are the expert.
Develop short, mid and long-term plans together with the course manager – and stick to them where you possibly can.
Have a thick skin and be prepared to justify the plans you are carrying out.
Recognise the need for clear and thorough communication.
Don't…
Have a personal agenda – on bunkers, rough, green speed and so on. These should be driven by the restrictions that budget and style will impose upon what the greenkeepers can achieve.
Allow members to have too much influence on course set up. They are not the experts.
Don't be swayed by personal agendas on the committee. There should be an agreed mid to long term plan that can be implemented by the greens team.
Do it because you like the title or status of being chairman of greens. That's the worst reason for doing anything.
The Autumn 2019 edition of Your Course is in clubhouses now and features this and a number of other interesting topics about the work of greenkeepers and how they prepare the golf course for your enjoyment. You can also download a digital copy of the magazine from the BIGGA website.
If you enjoy reading Your Course or you've got some ideas on topics we should cover or how we can improve the magazine, we've got a survey that you can answer that gives you the chance to win a Precision Golf rangefinder.
Author