Come say hello and maximise your membership
Come say hello and maximise your membership
Come say hello on the BIGGA Stand at BTME and we'll help you maximise your membership.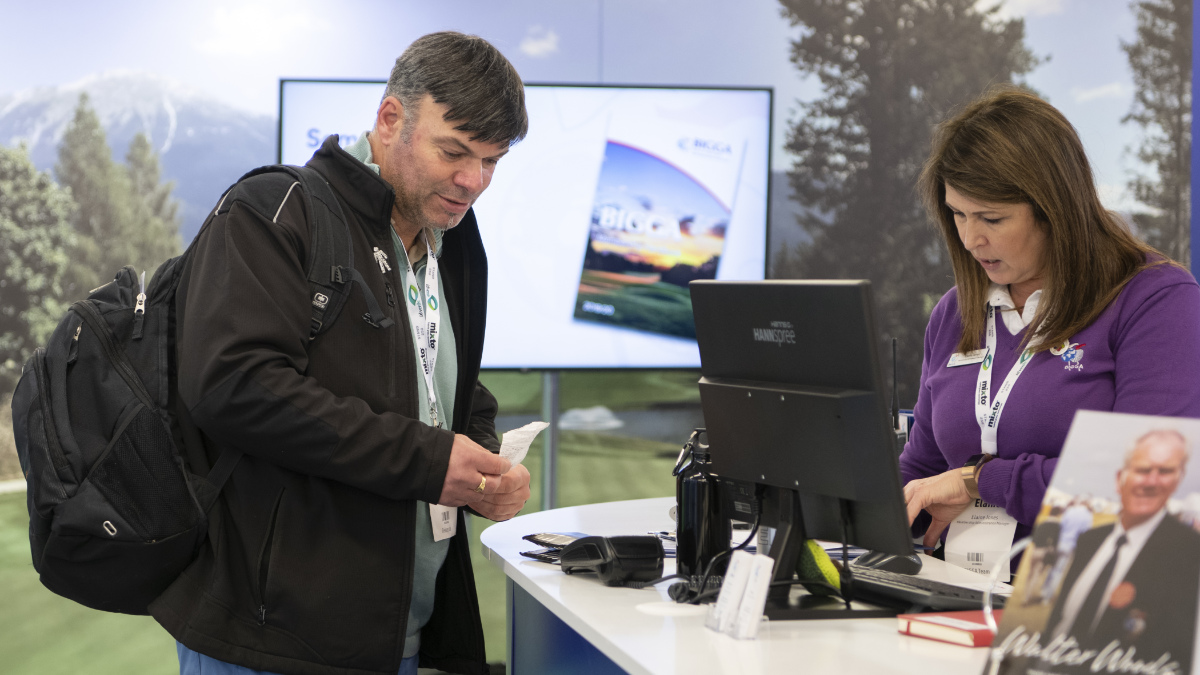 We get it, people join BIGGA for countless different reasons. Perhaps membership comes as part of your employment package or you heard about the opportunities to play golf and sogned up. Or perhaps you're really switched on and know about the incredibly opportunities and education available to our members.
But we can guarantee that there's something about BIGGA membership that you've missed.
BIGGA membership comes with countless benefits and we can support you in all aspects of your career and personal life, so this January why not stop by the BIGGA stand for a conversation with our team and find out what BIGGA can do for you?
The BIGGA Stand at BTME is the association brought to life. Head to stand 147 in the Blue Zone and maximise your membership.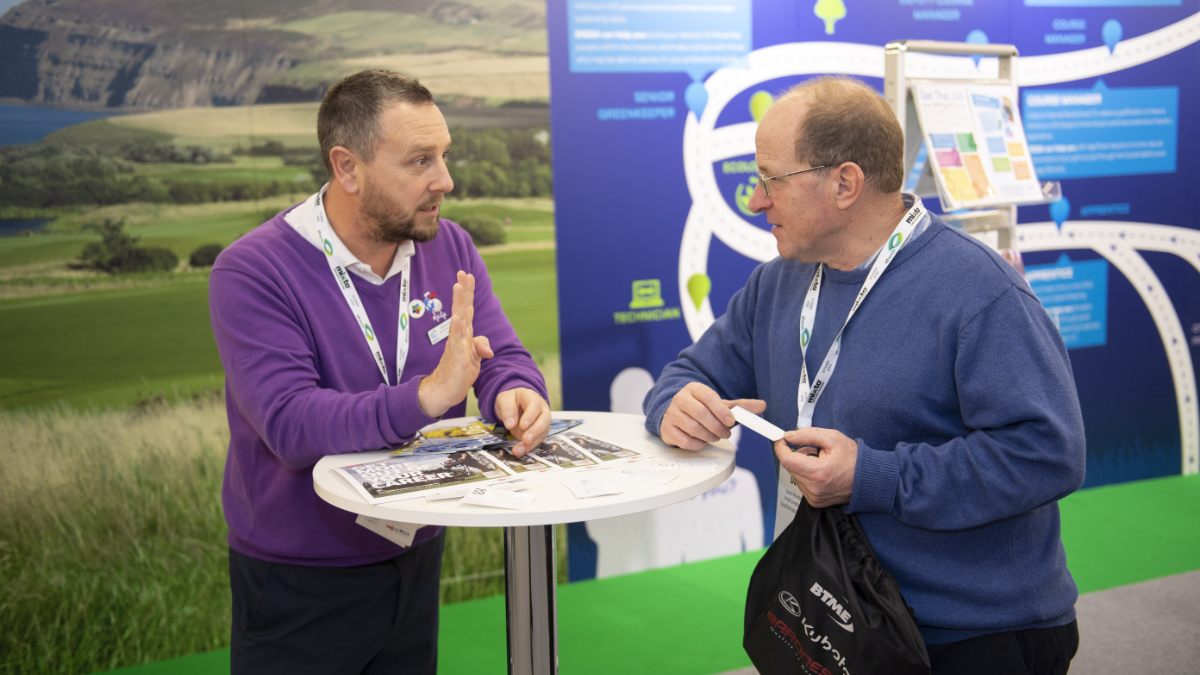 Membership
Whether you're stopping by to join up, renew your membership or update your personal details, greenkeeper members who speak to Elaine and the BIGGA Membership team on the stand will be automatically entered into our daily draw to win a package of three items of Glenmuir golf gear.
BIGGA staff are also on hand to talk to you about some of the services available to BIGGA members including the HR helpline, confidential counselling, legal & tax advice, personal accident insurance and health & safety.
We'll also show you how you can save an average of £426 per year by using the BIGGA Xtra Benefits service, helping you save money on things such as utilities, home and car insurance, groceries and much more. For example, did you know that one BIGGA member saved over £3,000 off the cost of buying a car?
Education
Fiona Lyttle, who is the lead member of our team on the Greenkeepers Training Committee, will be joined at BTME by the leading education providers in the industry. At the Education Hub, just beside the BIGGA stand, this is the place to be to find out about qualifications that will help you progress your career and the providers who can help you achieve those ambitions.
Joining us in the Education Hub will be Askham Bryan College, Berkshire College of Agriculture, Bridgewater & Taunton College, Capel Manor College, Oldham College and SRUC (Elmwood).
Myerscough College is also exhibiting at BTME on stand 167.
Your Health Matters hub
Returning once again to the BIGGA stand at BTME will be our health and wellbeing partners, who we work with throughout the year to offer help and advice to BIGGA members.
Joining us on the stand will be:
Ecology and sustainability
James will be on hand to give advice to members about ways they can improve the sustainability of their golf course, while discussing ways to promote wild flora and fauna and improve the environmental habitat of the site.
He'll be joined by the RSPB's Dr Marie Athorn and together they have a spectacular wealth of knowledge that can help you achieve your course sustainability ambitions. Speak to James to organise exology visits and other services on offer.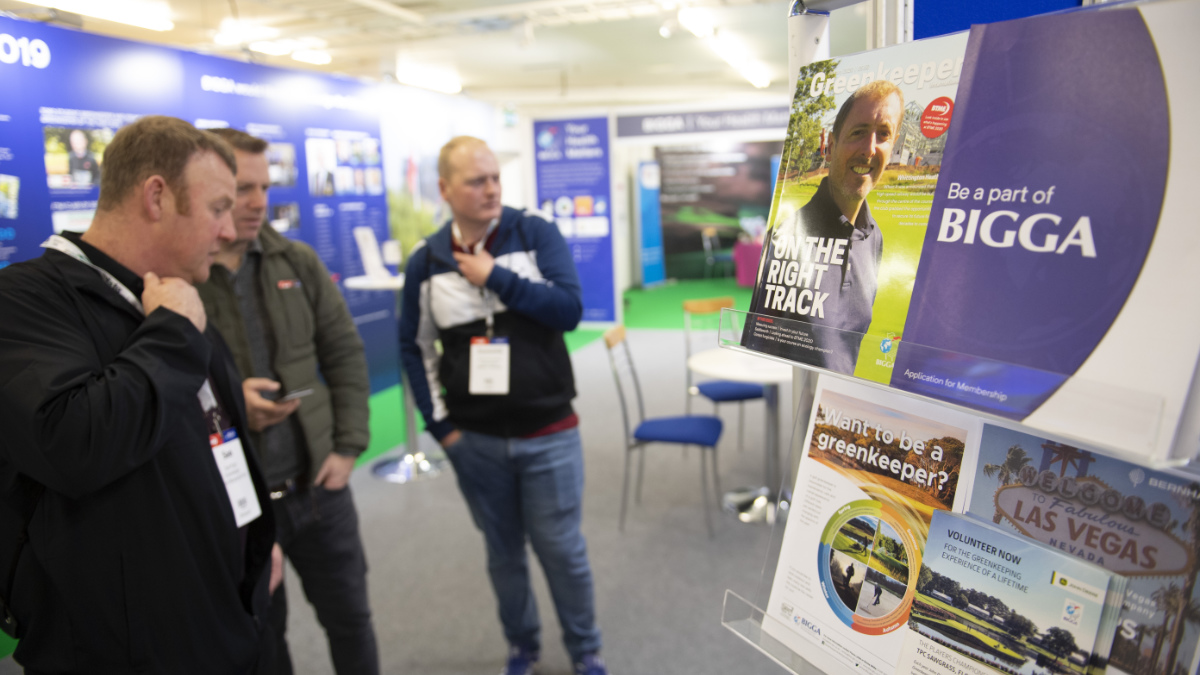 Job shop
The ever-popular Job Shop will be returning to the BIGGA stand, where you can check out the latest available vacancies and plan your next career move. If you're looking on longingly at opportunities that you believe are out of your reach, the BIGGA stand is certainly the place to be as staff will be on hand to talk to you about how membership can help you achieve your career ambitions.
Merchandise
If you're in the market for some stylish new golf gear, Roger Butler will be on the stand showcasing the latest BIGGA merchandise from Glenmuir and our retail partners. With exclusive show discounts, it's a great opportunity to show your support for the association by purchasing some of the great clothing or accessories that are on offer.
Register for BTME here
Author

Karl Hansell
BIGGA | Communications Manager
Karl has been head of communications for BIGGA since March 2016. His duties include editing the monthly Greenkeeper International magazine, in addition to other communications activities for the association.