BIGGA launches 'Plant a Tree for BTME' scheme as trade show returns
BIGGA launches 'Plant a Tree for BTME' scheme as trade show returns
BIGGA has launched a new scheme that will see exhibitors at its annual trade show and education conference encouraged to 'Plant a Tree for BTME'.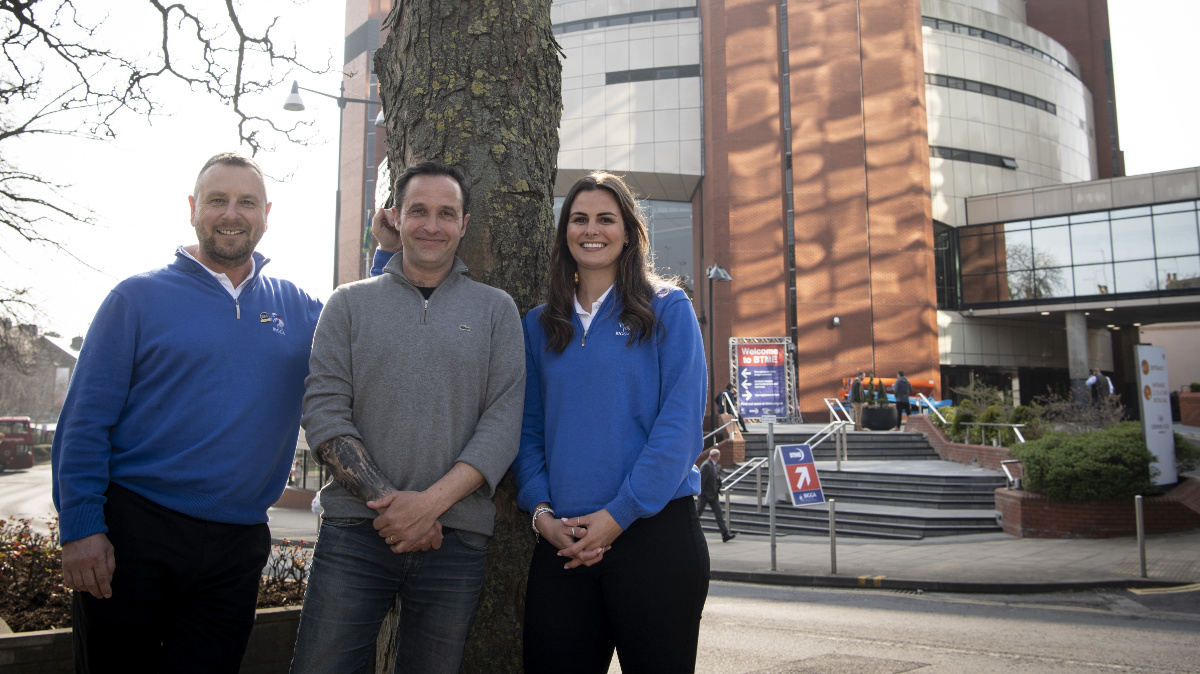 The 2022 edition of the BIGGA Turf Management Exhibition (BTME) was held from 22 to 24 March at the Harrogate Convention Centre, but is anticipated to return to its regular January date in 2023. Exhibitors who sign up to attend the 2023 event will be given the option of purchasing a tree, to be planted at a nominated golf course.
It is hoped that over the years sufficient trees will be planted to create a network of 'BTME community woodlands' around the UK, with Harrogate Golf Club the first club to participate in the scheme.
Harrogate Golf Club's course manager, Ken Ward, said: "An old employer of mine once told me, 'we're just custodians of this land'. That rang true with me. We're not here for that long we want to leave it in a better place than we found it. This is an opportunity to get our members and two local primary schools involved with a project on the golf course, so this is a fantastic thing."
With individual trees capturing up to 1 tonne of carbon dioxide from our air over its lifetime, the scheme will raise awareness of the carbon footprint generated by major events such as BTME and be a flagship initiative as BIGGA seeks to improve its sustainable practices, as is echoed at forward-thinking golf facilities everywhere.
BIGGA Membership Services Manager for Sustainability James Hutchinson said: "The idea of planting trees as a means of offsetting carbon generated by people travelling to attend BTME was first proposed by a BIGGA member a couple of months ago and it is something that struck me as making a lot of sense. Those who know me know that I'm a dendrophile – I love trees – and as we explored the possibility further we uncovered schemes such as the National Trust's pledge to plant 20 million trees by 2030, so it just made a lot of sense to get involved.
"It is always important to take great care when selecting what trees to plant on a golf course as not all species are appropriate or will generate the desired result, but by working with courses that are eager to create areas of woodland for the wider community, we believe this scheme will help to raise awareness of the good work that golf courses are doing to protect the natural environment."
The Plant a Tree for BTME is just one of a number of initiatives that BIGGA has undertaken to reduce the carbon footprint of BTME. BTME returns from 24 to 26 January 2023 at the Harrogate Convention Centre. The event is free to attend and for more information visit www.btme.org.uk
Author

Karl Hansell
BIGGA | Communications Manager
Karl has been head of communications for BIGGA since March 2016. His duties include editing the monthly Greenkeeper International magazine, in addition to other communications activities for the association.