Bernhard and Company celebrates 20 years of the BIGGA Delegation to America
Bernhard and Company celebrates 20 years of the BIGGA Delegation to America
BTME Wednesday saw the return of the Bernhard and Company Reception to the Main Auditorium of the Harrogate Convention Centre.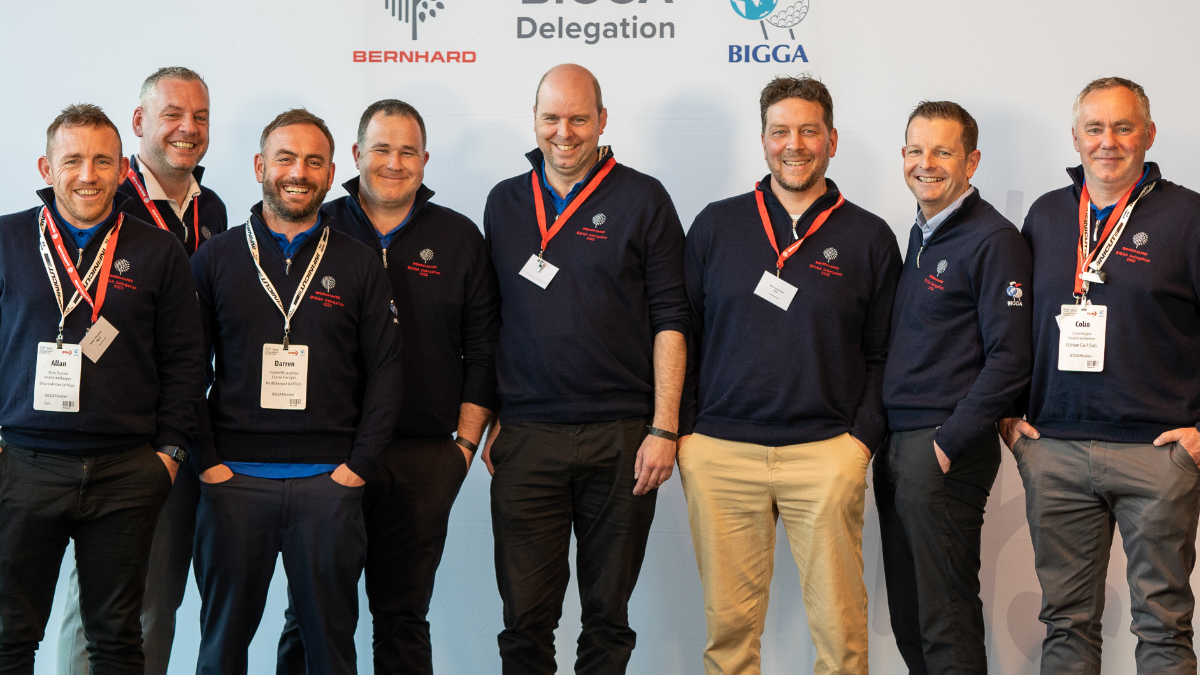 With a change in schedule for this year caused by BTME moving from before to after the GCSAA Trade Show and Conference, the 20thedition of the Bernhard and Company BIGGA Delegation had recently made its return from the career-defining trip to the USA.
Revered around the country, the delegation is one of the most respected and sought-after personal development opportunities for greenkeepers and turf professionals in the UK. The week-long educational trip for selected BIGGA members to the GCSAA Trade Show and Conference features experiences designed to elevate attendees' careers, including site visits to leading golf facilities in the region.
Each year, Bernhard and Company invites current and former delegates to gather for an evening of reminiscing and celebration at BTME. This year, following their return from the USA, the delegates took part in a fantastic Q&A that shed light on their experiences on the once-in-a-lifetime trip.
The Q&A was set up perfectly by introductory speeches from Stephen Bernhard (Bernhard and Company), Rhett Evans (GCSAA), and Jim Croxton (BIGGA), who set the scene on the importance of the relationship between the three organisations, and shed further light on why the delegation is such a valuable experience for BIGGA members.
An opportunity for all, the next running of the Bernhard and Company BIGGA Delegation to Orlando in February 2023 will open for applications this summer. With BTME returning to its regular slot in January next year, the Bernhard and Company Reception evening will give next year's delegates the opportunity to ask the most current group of delegates, as well as those from previous years, any questions they may have before they embark on their trip to the USA just a month later.
Further information on the application process for the 2023 Bernhard and Company BIGGA Delegation will be released in due course – you won't want to miss it!
For more information on Bernhard and Company, head to www.bernhard.co.uk
Find Bernhard and Company on social media:
Twitter – @BernhardCompany
Instagram – @BernhardCompany
LinkedIn – Bernhard Company
Facebook - @BernhardCompany
Author