What is BTME? A beginner's guide
What is BTME? A beginner's guide
BTME is an opportunity for BIGGA members to get together on a national scale. Each year around 5,000 people come from all over the United Kingdom, Europe and further afield for what many consider to be one of the most important events on the greenkeeping calendar.
But for many others, BTME 2022 will be their first time attending the event. Read on for a quick introduction to BTME and for some handy tips to help you get the most out of your BTME experience.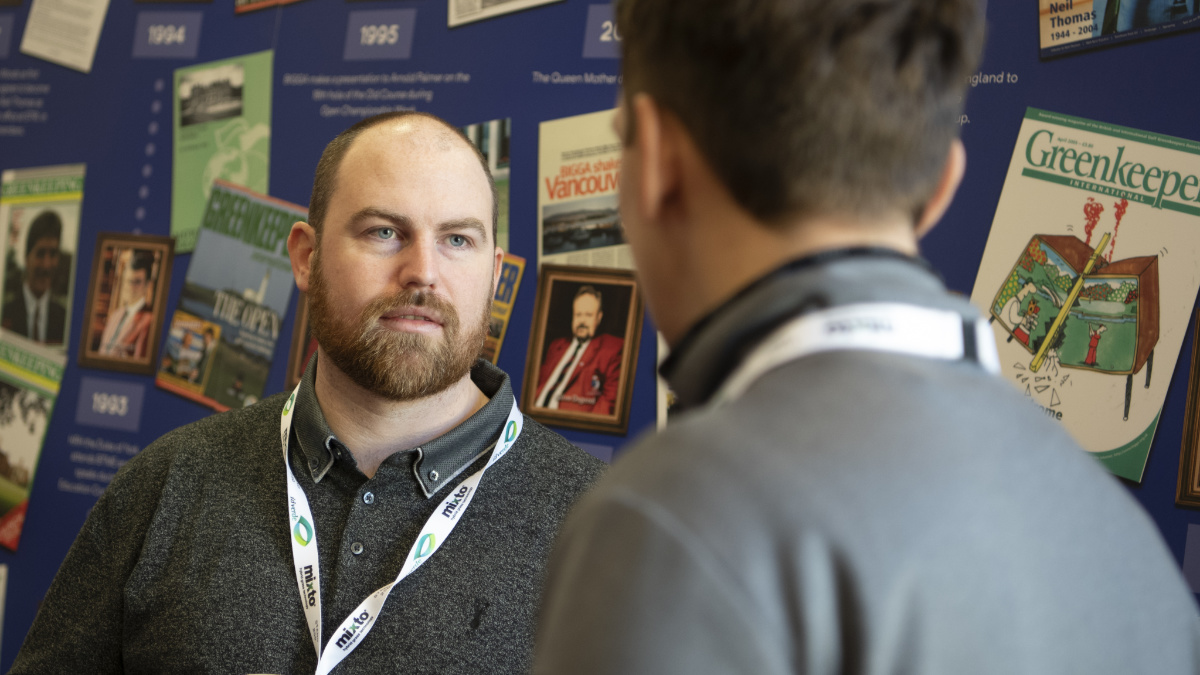 Where to go
The Harrogate Convention Centre is one of the North Yorkshire town's largest buildings - it needs to be if we're fitting the entire greenkeeping industry inside!
If you're arriving by car, the convention centre has its own car park with around 158 spaces, including availability for Blue Badge holders. But with BTME being such a large event, this is likely to be busy and the Jubilee and Victoria car parks are just a few minutes' walk from the convention centre.
When you arrive at BTME, the correct entrance to use is Entrance 1, which is located on King's Road. We recommend you download the what3words app to your smartphone. The front doors to BTME are located at ///dame.pretty.pass
Arriving at BTME
When you arrive at BTME, you'll be greeted by a member of the team at the welcome desk. We recommend you register for the event in advance as this will help you skip the queues and gain quicker entry to BTME.
Register for BTME here
Our team will help you with any questions you have and then you'll head through and that's it, you're in!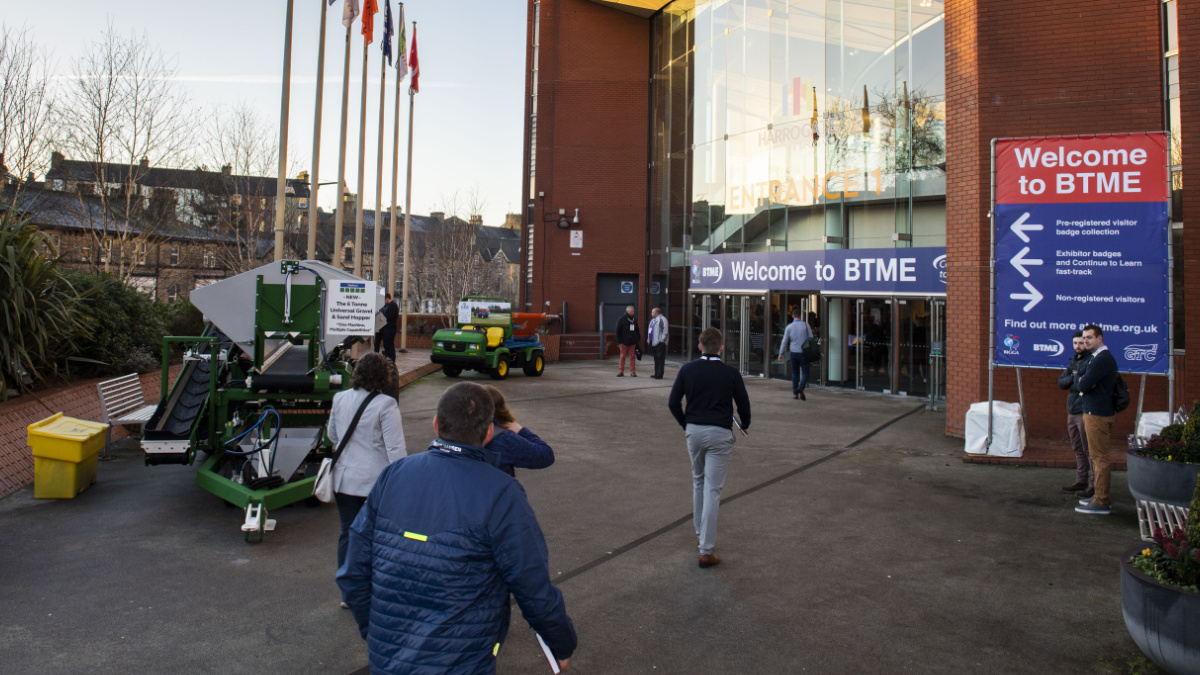 What to do next
When you arrive at BTME you'll have a choice of where to go next. There's an escalator on the left that takes you down to the Blue Zone, you can head straight forwards into the Green Zone or head up to the right, where you'll find the Purple Zone. Don't worry, you can wander freely around the exhibition, including heading through to the Red Zone, so if you choose one direction, you'll still get to see the entire exhibition.
Walking around the halls is pretty intimidating, but don't worry
Everyone was new to BTME at one point and we've all walked into one of the exhibition halls and been a little nervous about how much is going on. But don't worry and remember that everyone is there to help you - whether that's a BIGGA staff member who you'll be able to identify by our branded jumpers or someone who is working on a stand.
One way to maximise your experience at BTME is to take a moment to familiarise yourself with the layout of the exhibition by using the map that you'll be given when you arrive. Look down the list of exhibitors and pick some that you'd like to talk to. You can even do this in advance of your visit by checking out the online exhibitor directory.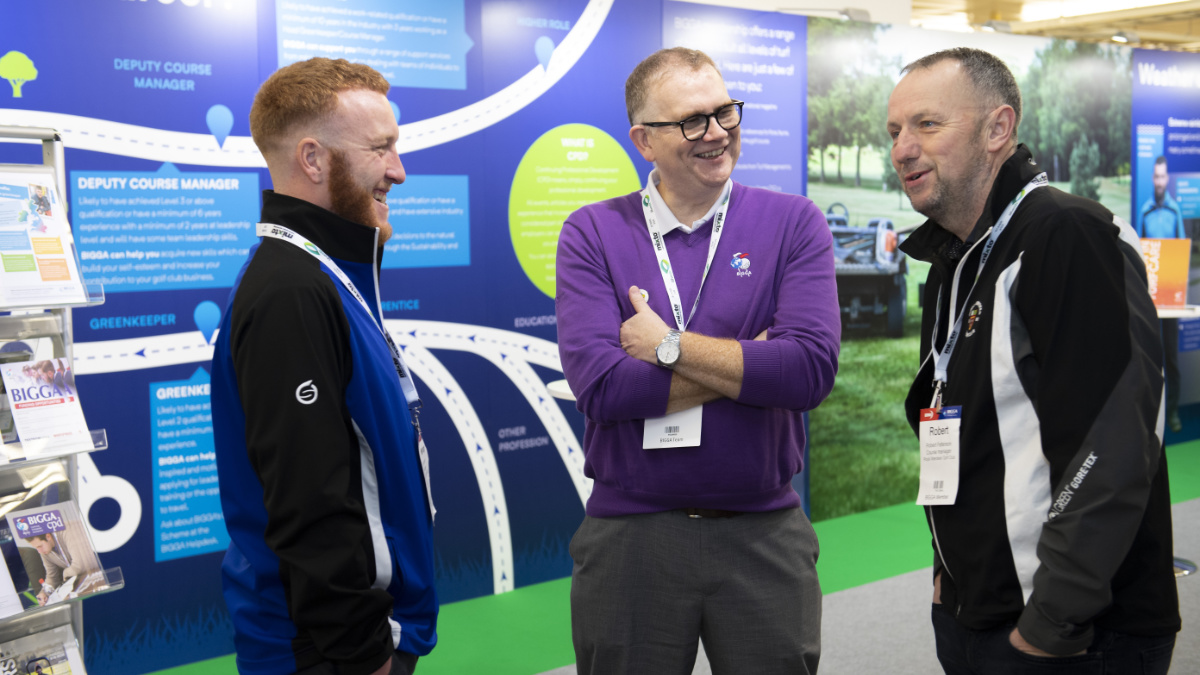 Come say hello at the BIGGA stand
If you head down into the Blue Zone, a good place to find out more about BTME and familiarise yourself with the event is the BIGGA stand. On the stand there will be some familiar faces from BIGGA, such as your regional representative and the HQ team, who are on hand to help you out with anything you need.
The BIGGA stand is a busy place throughout the exhibition, but come say hello and we'd love to sit down and have a chat about your BIGGA membership and what we can do to help you out.
While you're at the BIGGA stand, it's also a fantastic opportunity to find out more about all the great benefits that come with your BIGGA membership.
Joining the BIGGA team on the stand will be some of our health and wellbeing partners in the Your Health Matters area. If you're interested in finding out more abou formal qualifications to develop your career, there'll also be leading education providers in the Education Hub.
Is it OK to shake hands?
As with many things relating to COVID-19 at present, that's down to personal choice. If you're uncomfortable with physical contact at the moment, just make it known that you'd rather not shake hands and everyone will understand.
What about the social side?
BTME is famed as much for the social side of the Harrogate experience as it is for the exhibition itself.
The BIGGA Welcome Celebration is a really great place to start, whether it's your first time at BTME or you've been coming for years. The Welcome Celebration takes place in the Harrogate Convention Centre's Main Auditorium, close to Entrance 1, at 5.30pm on Tuesday and you're invited to join us for a free drink and a look back at the past year as we recognise Life Members, CPD achievers and reveal the winners of the BIGGA Awards.
The Welcome Celebration is an informal event so there's no dress code and you don't have to be invited - everyone is welcome!
Where can I stay?
We picked Harrogate because it's pretty central in the United Kingdom - it's 324 miles to Land's End and 326 miles to John O'Groats. A popular tourist town for centuries, there's plenty of affordable accommodation available for BTME visitors to reserve. We work with a company called MICE Concierge to find rooms for everyone who wants to attend BTME.
COVID-19 regulations
At present, the UK Government has left the implementation of COVID-19 regulations to the organisers of large events. We're working in consultation with the venue and our team of events experts to work out what COVID-19 regulations will be necessary and we'll update attendees with more information if restrictions change or we opt to implement certain measures.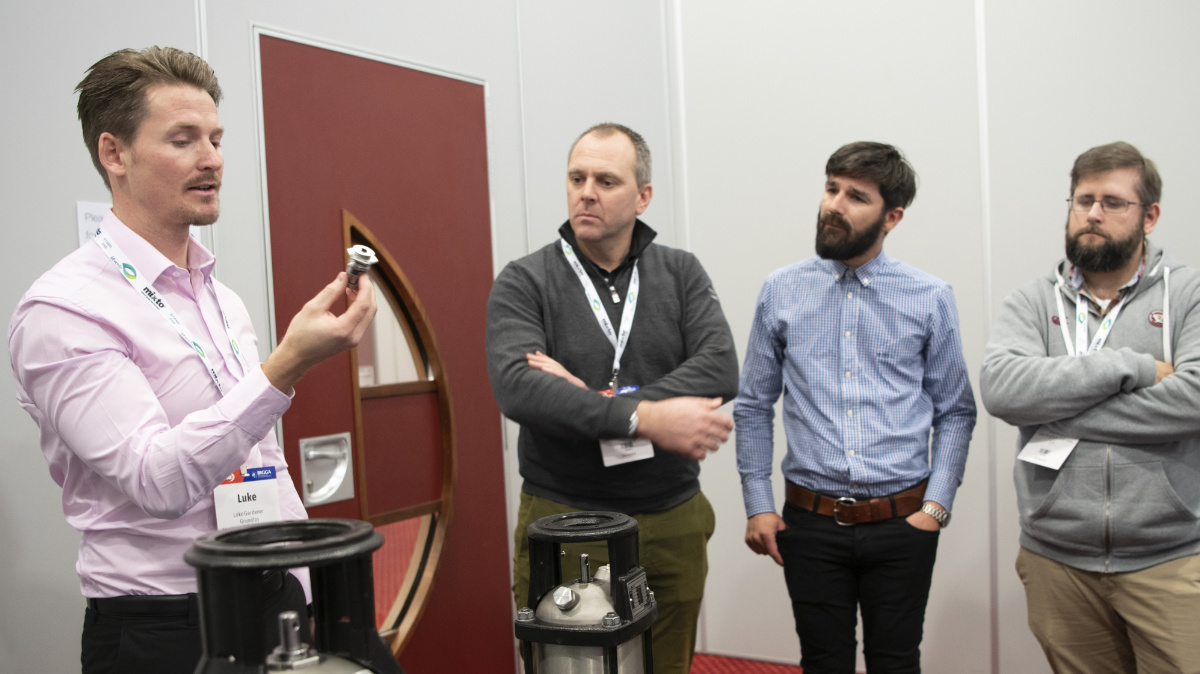 What is Continue to Learn?
Continue to Learn is a massive education programme - there aren't many other careers that have access to this level of professional development. Have a look at the Continue to Learn pages of the BTME website and the brochure that you received with October's Greenkeeper International and make the choice of education that's right for you.
Continue to Learn will take place throughout the Harrogate Convention Centre and you need to take note of where your particular Class, Seminar or Conference session is taking place. All areas are clearly marked on the site map and on our App.
Members of the BIGGA Learning & Development team will be on hand to help you with any questions you have, so make sure you arrive well in advance of your booked learning experience beginning as you don't want to be rushing or arrive when the session has already begun!
What can I do now?
While you wait for BTME to arrive, now's the time to begin familiarising yourself with everything that's happening.
If you're interested in Continue to Learn, places are limited for the Classes, so act fast as they have already begun to sell out. Places at the Conference are unlimited and the Seminars are on a first-come, first-served basis on the day, with over 120 seats available.
Explore the BTME website to find out more, then don't forget to register for your spot at BTME.
Author

Karl Hansell
BIGGA | Communications Manager
Karl has been head of communications for BIGGA since March 2016. His duties include editing the monthly Greenkeeper International magazine, in addition to other communications activities for the association.