You must do this or your golf club will be breaking the law
You must do this or your golf club will be breaking the law
UK law now dictates that any organisation that is using or applying professional plant protection products (PPPs) or adjuvants must register with DEFRA prior to 22 June.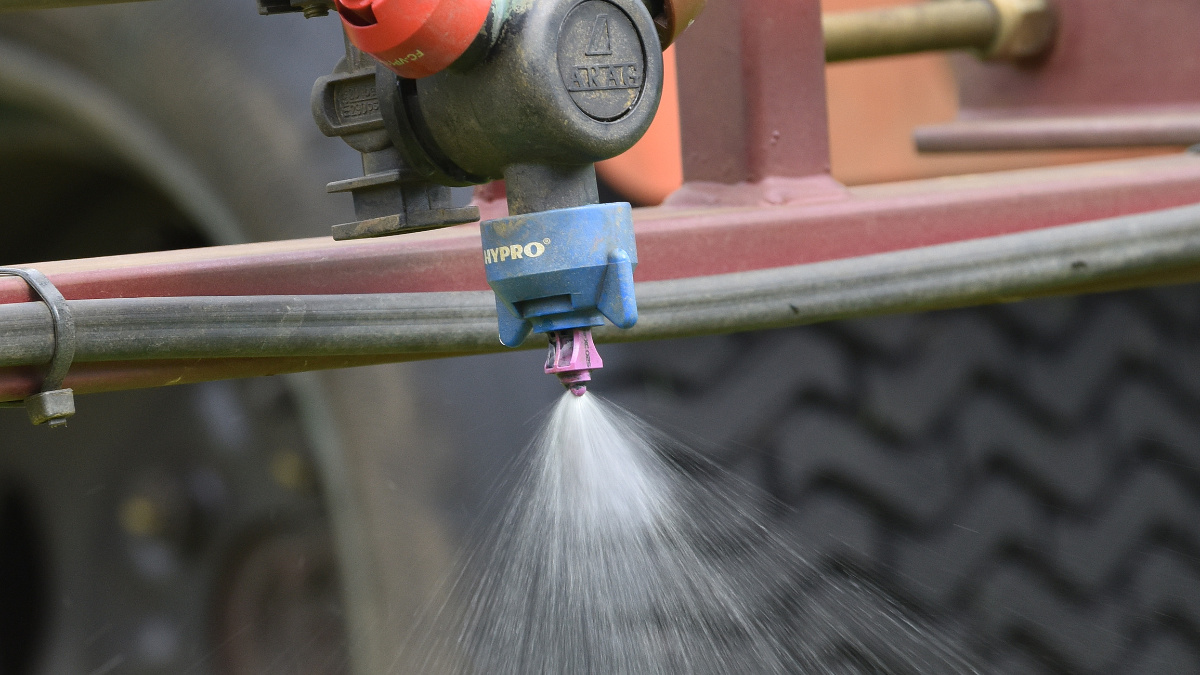 Specific legislation has been introduced, called the 2020 Official Controls (Plant Protection Products) Regulations 2020, which enables regulatory authorities to support compliance and enforce legal requirements that apply to the placing on the market and use of PPPs throughout the supply chain.
PPPs are known generically as pesticides and include insecticides, fungicides, herbicides, molluscicides and plant growth regulators. They can exist in many forms, such as solid granules, powders or liquids and consist of one or more active substances co‑formulated with other materials to provide the control of target organisations.
All products that claim control of pests and containing active ingredients on the GB Pesticides Approval Register must have been granted approval for sale and use. All approved products will have a MAPP number that is unique to each product name.
Most products used by greenkeepers are professional PPPs. Products are registered as 'professional' or 'amateur'. This differentiation can be found on the product label or on the HSE website. Enter the product name (such as Barclay Gallup Biograde Amenity) or the MAPP number (17674) and click Get Results at the bottom of the page. This will bring up the product name and detail page and if you click on the product name it will show you more details. The 10th row specifies if the product is professional or amateur.
What are adjuvants?
Adjuvants are substances that enhance the efficacy of a pesticide spray and are added to the spray tank prior to application. Most adjuvants do not have significant pesticidal properties. In order to be sold they have to be registered with the Health and Safety Executive (HSE) and then if accepted they are issued with an adjuvant number and included in the HSE database.
If any organisation or business uses, applies or has products applied to their property they must register under the 2020 Official Controls (Plant Protection Products) Regulations 2020 by
22 June 2022.
The form to register is simple to complete and can be downloaded from from the Resources section of the BIGGA website. Various formats of the registration form are also available from the UK Government website.
As part of the form, DEFRA is looking for volume of product used, stored or applied in an average year. This can be any 12-month period. The easiest number to obtain will be the volume of product applied, details of volumes used or applied will be available from your spray records.
The registration document is looking for units, so treat 1 litre or 1kg of products as a unit.
Only include PPPs that have professional status or are registered adjuvants.
If you store or apply products at a different address, these will need to be recorded on additional tabs that are provided in the spreadsheet.
Once completed, save the spreadsheet and send it as an attachment by email to [email protected]
Forms must be completed and returned by 22 June 2022.
Additional information is available here.
Author