If you could ask a greenkeeper one question, what would it be?
If you could ask a greenkeeper one question, what would it be?
The greenkeeping team at St Andrews prepare for another day preparing the famous links
If you could ask a greenkeeper one question, what would it be?
That was the poser that the team behind National Club Golf put to golfers across a variety of social media channels.
Unsurprisingly, they were flooded with responses and BIGGA put them to a quartet of courses managers from all over the country to answer.
The panel consisted of Gordon Brammah, course manager at Hallamshire in Yorkshire, Thomas Flavelle, head greenkeeper at Cosby in Leicestershire, Iain Macleod, course manager at Tain in the Scottish Highlands, and Antony Kirwan, course manager at Romford in Essex.
Here's what they said…
WHY CAN'T YOU SWEEP SNOW OFF THE COURSE SO IT'S STILL PLAYABLE?
Iain: The physicality of that – even for a course with a large staff – would be almost impossible. It's not just a case of clearing where the greens are, you'd have to clear fairways, tees, the lot. It's something that just couldn't physically be done. Even if it was possible, if you've got snow, you've got adverse weather conditions. Should you even be allowing golfers to go out and play when harm could come to them?
Gordon: The age-old one. The simple answer is you will cause more problems long term than you are solving. To start using greenkeepers' time to be clearing snow off a course where, in a few days' time, it will have gone anyway is just not very productive. That time can be better spent servicing machinery, repairing course furniture and a thousand and one tasks that are much more efficient than clearing snow.
Antony: You could be compacting an ice layer and ripping the grass plant every time you move the snow where it has frozen. It's a waste of your staff's time and money.
HOW OFTEN SHOULD HOLES BE MOVED AND WHAT ARE THE NEGATIVES OF MOVING A HOLE TOO OFTEN?
Antony: It's down to course policy and the volume of wear and traffic on the course. Go to a resort course and you might have to move the holes every day because the foot traffic around the hole wears it so much. You might go to a smaller club and they might only need to move it once or twice a week. It's a time-consuming job. For us, it takes one person two hours to change the holes. If we did that every day we'd have to allocate 14 hours of labour. It has implications on time management and using your staff.
Iain: It's generally dictated by the amount of staff you have. At Tain, through the winter, it might be once a week or once a fortnight and in the main competition season twice a week. If we have a golf week, or a major tournament, it's daily. You have to tailor it to what time you have. We only have three full-time staff and in June, July and August we do it twice a week.
Thomas: We like to move the holes as much as is deemed necessary. For a big tournament, four days in a row, I would move the holes every single day. During the summer, generally, we move them once at the start of the week and either on the Friday of a tournament or the Saturday – depending on what the staff levels are. Through the winter, we may move them only once or twice a week and that would be very weather dependent. If we move the holes too much, particularly during the winter, we won't see the recovery around those holes quickly enough before we start to run out of hole positions around each green.
Gordon: We have relatively small greens and you have to avoid severe slopes, worn areas, previous hole placements. When you take that into consideration, each green only has a limited amount of placements on it. Is moving a hole really so important that we should do it to the detriment of the green quality?
WHAT IS THE ONE THING GOLFERS DO THAT MAKES YOUR JOB HARDER?
Gordon: Expectations are higher now, all year round, than they used to be. Just managing those expectations can be difficult. If you don't consider things like funding, staffing levels and weather patterns, all those things do put pressure on the greenkeeper. If members can support the greenkeeper and try and find out why things are done in a certain way, and listen to the arguments, that's half the battle.
Thomas: There does seem to be a lack of understanding about how a golf course is a living environment and so it won't necessarily be ready for you, just because the sun has come out. Early spring is particularly difficult as golfers are eager to begin playing, but the grass may not be growing and the ground will still be soft, so any damage caused will take a long time to recover.
Antony: It's basic etiquette for me and golfers taking responsibility for their own actions. I have been in the industry 28 years and playing golf for 35 and the etiquette of the game has declined. That could be down to increasing the volume of golfers, or introducing other golfers to play, but we've lost the way the game was meant to be played. A golf course is owned by the members and in many ways, it is their responsibility to help maintain it. If you don't rake a bunker, then a member of staff will have to do that, taking them away from other vital duties around the course that could elevate it to the next level and give you somewhere really special to play.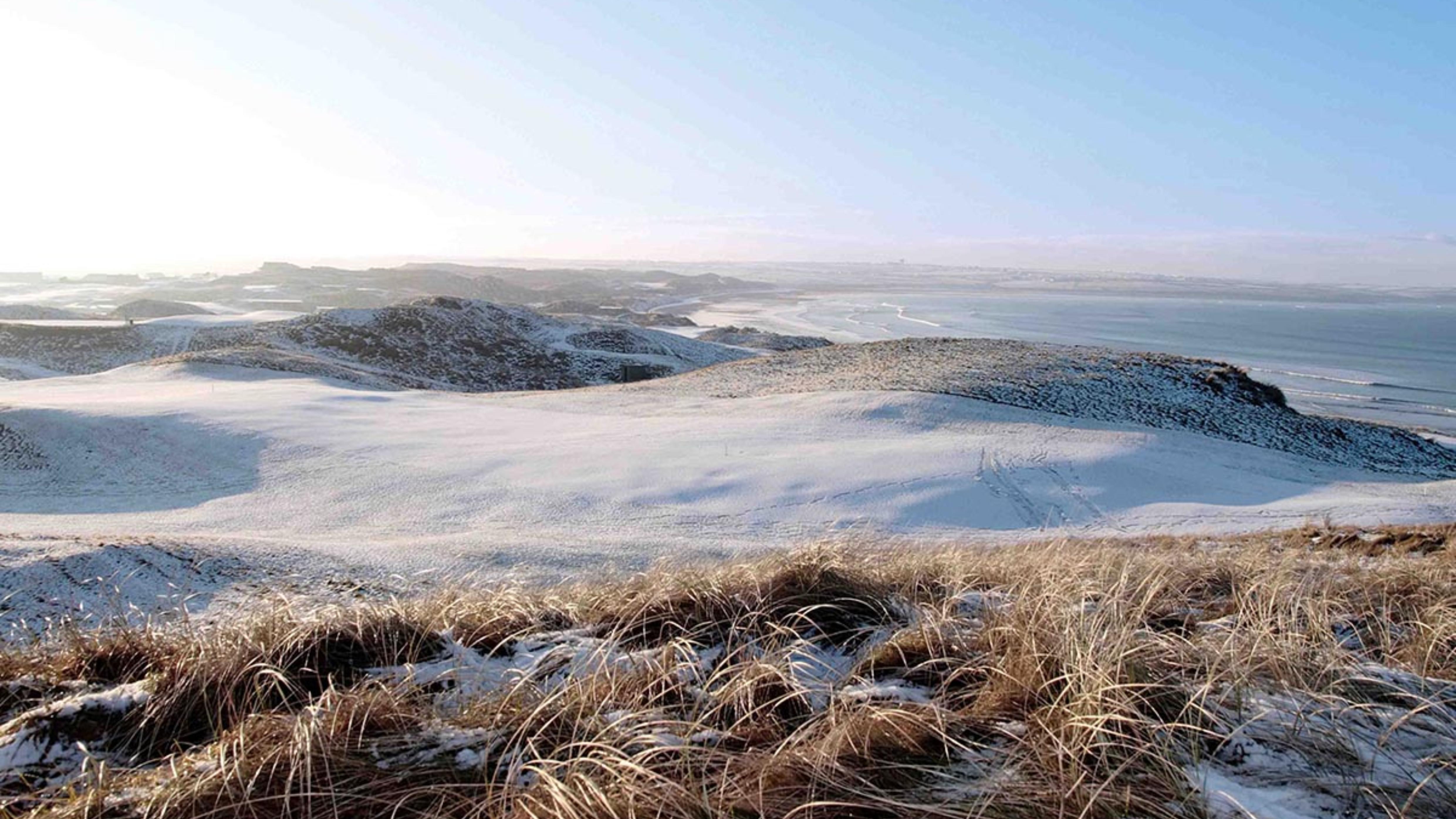 Clearing snow off a golf course risks damaging the turf underneath, say our panel. Picture by Thinkstock.
WHY CAN BUNKERS BE SO INCONSISTENT ACROSS THE COURSE?
Antony: Bunkers can have been constructed individually over a period of decades and so there may be many different types of construction used on them. They may have built bunkers without an adequate budget or technology will have developed over the years. Older bunkers may not have lining and so stones and soil from below will contaminate the sand. There's also the question of raking. If there isn't a standard procedure, different greenkeepers will have different methods, while members themselves won't rake the bunkers in a consistent way. Depending on the shape and its location, you may find that sand disappears from one bunker but not the next because its sheltered. I think many golfers would be surprised by the amount of time, money and resources that it takes to maintain something that golfers should be trying to avoid!
Iain: Members have to remember that bunkers are a hazard, so they shouldn't be easy to play from. I often get asked why the bunkers aren't very good in the afternoon and that can be down to the weather or animals going in them, but usually it's golfers who haven't raked efficiently when they've been in them. To keep bunkers consistent, you'd need a greenkeeper sitting beside them all day, tidying them up, and they don't even have that at The Open!
Gordon: We find that members, when raking, will often pull the sand towards them. That means sand ends up at the front, while the back of the bunker is bare.
Thomas: Bunkers should be rebuilt every five to seven years. Due to budget and time management, that can be very difficult to achieve. That will inevitably lead to a drop in consistency.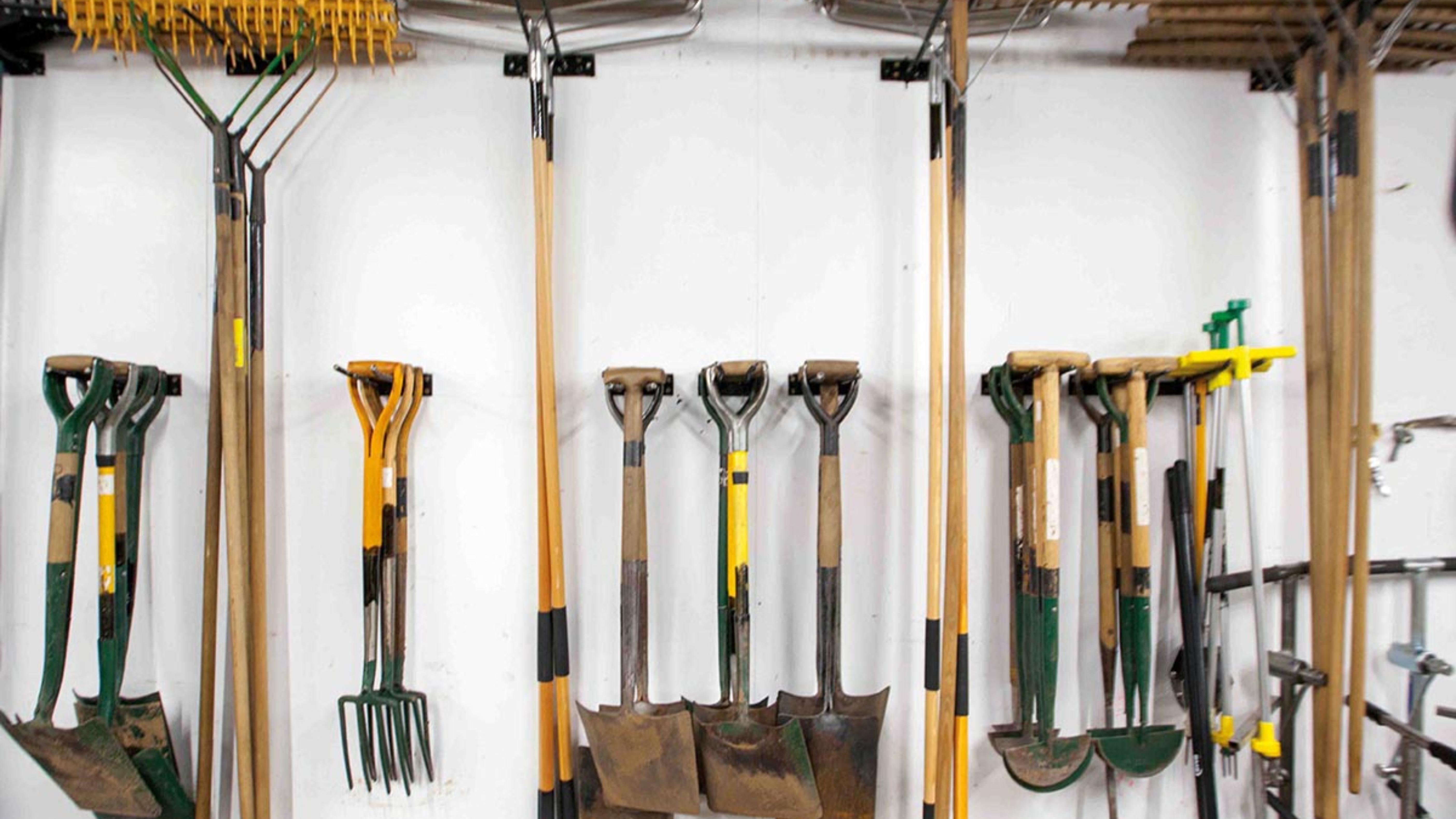 So many tools, but our panel believes communication is the most important one greenkeepers possess
WOULD IT BE A GOOD IDEA TO POST YOUR ROTA IN THE CLUBHOUSE AND WHAT DO YOU THINK WOULD SURPRISE YOUR MEMBERS MOST IF THEY SAW YOUR STAFF ROTA?
Iain: I have written a golf course policy document, which sets out the jobs we do on a typical day and that's up on the wall in the clubhouse. I do have a list of jobs and how long it would take one or two people to complete and it might not be a bad idea to publicise that more. We try and make members more aware of what's going on around them and the time it takes to do certain jobs.
Gordon: I produce a greens report every month that acts as a newsletter for the members and that tells them the things we have done, things we are doing and things we have planned. That seems to answer a lot of questions, especially as we don't just detail what we're doing, but also explain the reasons behind it. It tends to head off a lot of questions and I try to include not just what we are doing, but why we are doing it and what it entails. Communication is the key. It's even doing things like team photographs and introductions so members know they are real people, with names and lives and interests.
Antony: I believe golfers would be surprise at how long it takes us to cut the fairways. If you've only got a single fairway mower than it may take a day and a half to complete the job. With regards the greens, it takes on average two to three hours to do them all each day.
This article was first published in Your Course, the twice-yearly magazine from the British & International Golf Greenkeepers Association that aims to inform golfers about what goes in to the maintenance of a modern golf course and the greenkeepers whose job it is to produce the surfaces.
Author