How do you build a golf tee?
How do you build a golf tee?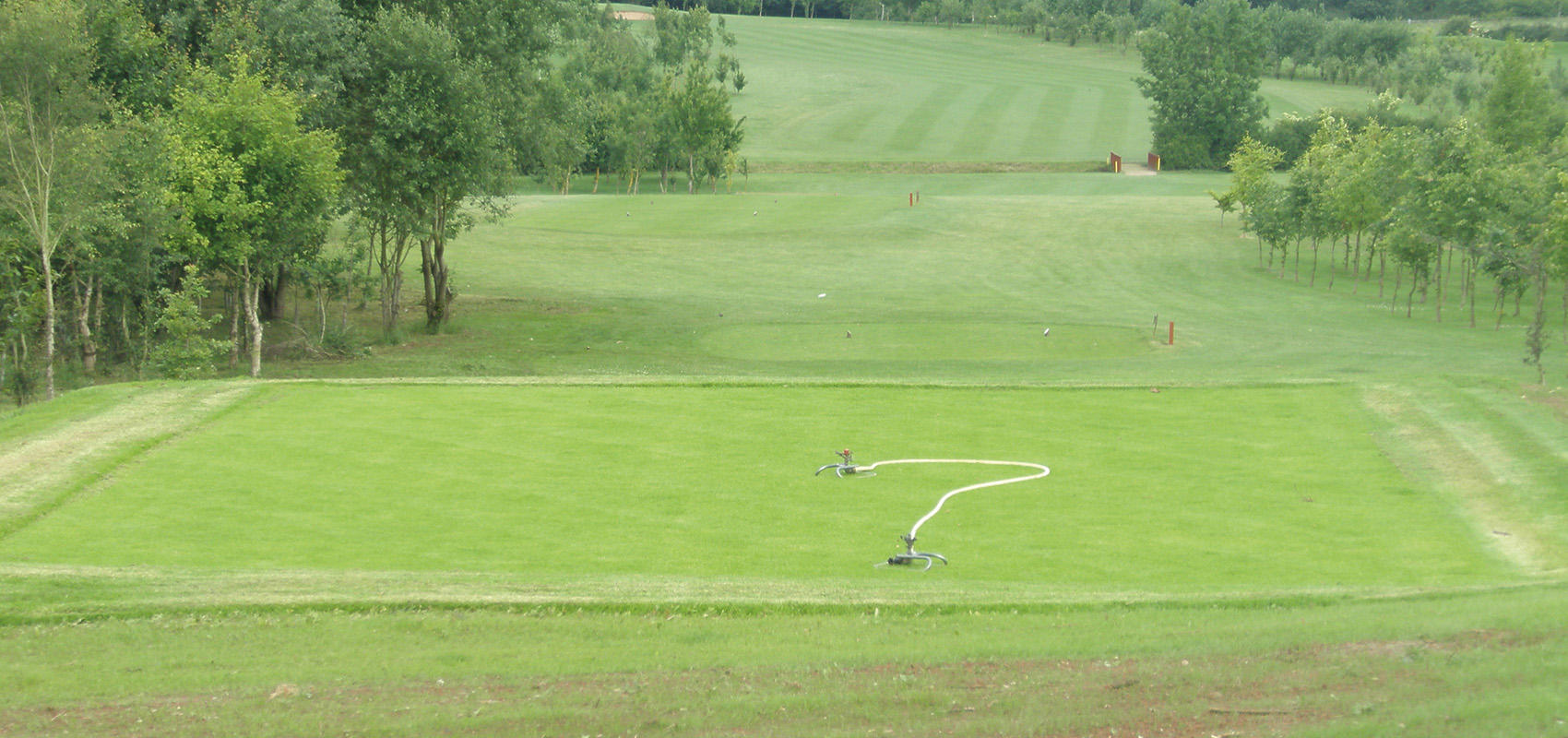 With Steve Carroll, journalist at National Club Golfer
How difficult can it be to construct a mound of earth? Well, as Gaudet Luce course manager Andy Laing explains, there's a bit more involved than you might think.
We golfers take quite a lot for granted – and one of those things is that we'll always have a nice level tee from which to get our scoring assault under way.
But few of us will ever have really considered what goes into building a surface that must withstand the rigours of thousands of golfers digging a club into it every year. After all, it's just a grassed block of earth, isn't it? The truth is somewhat more complex.
How a tee is constructed can actually depend on all manner of things – budget, the type of soil, the requirements of the club as well as the land itself.
"There are many different methods of tee construction," said Andy Laing, course manager at Worcestershire club Gaudet Luce. The upcoming change to the World Handicap System saw his layout re-rated with lasers for slope and revealed the total yardage was actually a little shorter then everyone had believed.
Laing and his team subsequently constructed four new tees to get it back up to length and he took an approach similar to that seen when constructing USGA specification greens.
"These tees have a USGA root zone and good drainage properties but they require more maintenance going forward," he explains. "You create the area and grade in the surrounding ground so it all blends in and matches up. The sub-base creates a frame for the tee itself.
"From that sub-base, you start the tee construction. That means you install drainage in the bottom, put a four-inch layer of drainage stone on top and then get the root zone material on top of that.
"That root zone material (a blend of coarse sand and sandy loam topsoil) is what you would then compact to a level finish to either turf or seed."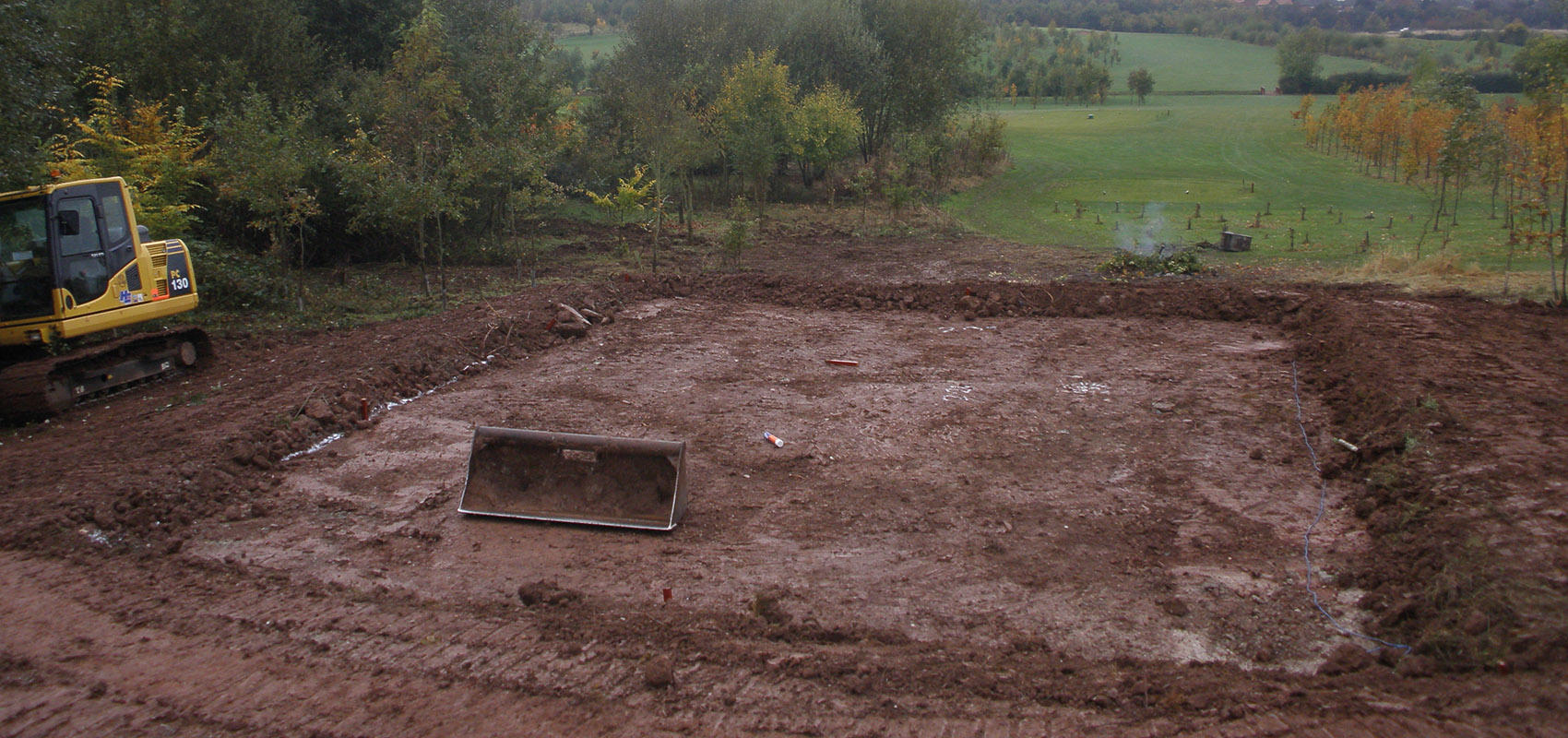 And that's a big question – turf or seed? Turfing gives you uniform grass coverage, said Laing, and means you can get the new tee into play quicker.
But seeding, although it takes longer, can often result in a stronger and hardier grass plant that can withstand more play.
He revealed: "During the growing season, if a tee was turfed I would say it would be eight weeks minimum for it to be in play. You can turf a tee during the winter months and then you have got instant coverage and by the time the growing season starts you are not waiting for seed to germinate.
"You've just got to get it rooted and get it established so it is hardy enough to withstand play. If it was seeded – it's so weather dependent as to what the temperatures are when it germinates and how quickly it establishes. It takes considerably longer.
"The positive of seeding, on the other hand, is it's a lot cheaper than turf and is arguably a stronger sward once it's established – a harder wearing one. You are not incorporating a layer of potentially incompatible top soil that would come as part of a roll of turf. If you seed directly into the root zone, you are building your sward straight into that material."
The Autumn 2019 edition of Your Course is in clubhouses now and features this and a number of other interesting topics about the work of greenkeepers and how they prepare the golf course for your enjoyment. You can also download a digital copy of the magazine from the BIGGA website.
If you enjoy reading Your Course or you've got some ideas on topics we should cover or how we can improve the magazine, we've got a survey that you can answer that gives you the chance to win a Precision Golf rangefinder.
Author