GKB Machines
GKB Machines B.V, Augustapolder 13, 2992 SR, Barendrecht, Netherlands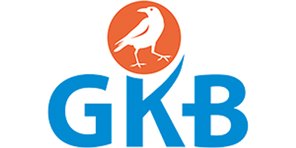 GKB Machines is part of the GKB Group. Since 1985, GKB Machines has operated as a separate division – developing innovative machinery solutions for the maintenance of natural, hybrid and synthetic surfaces. Using our knowledge of contracting, we have developed a comprehensive range of reliable and robust machines, built with the customer and their needs in mind.
These machines are engineered in our energy-neutral factory in The Netherlands. Within our portfolio are machines suited to all types of turf and all environments – from sports pitches to golf courses, cricket surfaces, schools and grounds works. For greenkeepers, whether its aeration, scarification, over seeding or topdressing on the agenda, GKB has the solutions to get the task completed efficiently and effectively.
One of the newest machines in the line-up is the GKB Deep Tine Aerator (DTA). The name speaks for itself with the DTA - aerating the ground down to depths of up to 400mm (16") for optimal air and moisture movement. Four working widths are available between 1.2m and 2.6m, meaning there's a model to suit most applications in and around the golf course and beyond. The unique tine mounting system on the DTA allows for more tines per head and improves both the speed and efficiency when changing between sets.
Regions covered
products