Is it OK to play on a heathland course in winter?
Is it OK to play on a heathland course in winter?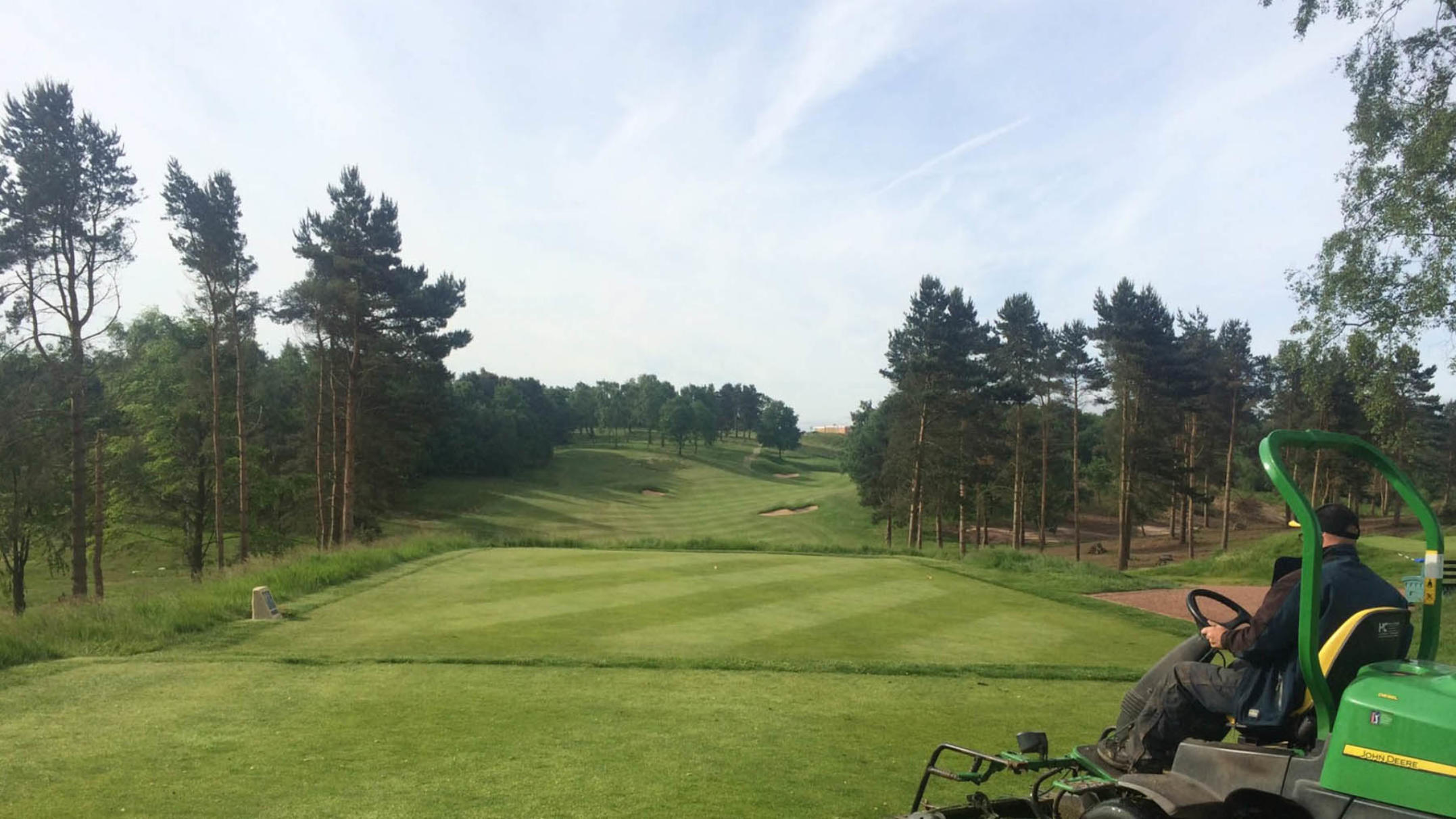 Coxmoor Golf Club
When some of our parklands are suffering under the weight of the wet winter weather, it's a different story on a heathland.
At Coxmoor, in Nottinghamshire, course manager Ben Cumberland benefits from sand-based soil that's fairly free draining.
You might think that would make life easy for Ben and his team. But it means golfers who don't want to hang up their clubs while the ice rules flock to his course.
Traffic management, particularly around tees and greens, becomes absolutely paramount if those key areas are not to be ruined at a time when there is no real grass growth. So Ben, recognising the need to cash in on their popularity while still maintaining the integrity of the course, introduced rubber paths to take the strain.
"It goes over the turf to protect it," he said. "We are trying to get rid a lot of man made paths to incorporate more of a natural look to the course and to keep people playing all year.
"It's like the old-fashioned rubber crumb in a way. The mats are a lot stronger, and robust, and the grass is allowed to grow through them. It's a very soft, forgiving path, but very unobtrusive on the eye."
That comes at a cost. Ben reasons that, in the long term, though, Coxmoor will reap the benefit as they are no longer spending money on topping materials to shore up the old paths.
Removing that issue also allows his team to spend the time saved on carrying out some of the regular maintenance and construction projects that this time of year would naturally see.
"We go through a maintenance programme on the golf course through the winter like everyone else but we aim to verti-drain the fairways in the first week of October every year – and that more or less sees us through with aeration.
"We do a lot more slitting, probably every three or four weeks in the rough, to try and aid water management through there."
Coxmoor has engaged Ken Moodie and Ken Brown, of Creative Golf Design, in a construction programme that is seeing 96 bunkers built, altered or renovated.
But even that project is being carried out in a way that is sympathetic to the course.
"When we carry out construction on the golf course, it is planned the previous summer," Ben explained. "What we try and achieve is to keep restricted to one hole at a time, where possible. We are looking at doing bunker work this year on the 11th, and so there is only tree work going to be done around that hole. There are 17 holes on the course that will be kept as clean and as maintenance free as possible, other than the usual aeration programme."
This article was first published in Your Course, the twice-yearly magazine from the British & International Golf Greenkeepers Association that aims to inform golfers about what goes in to the maintenance of a modern golf course and the greenkeepers whose job it is to produce the surfaces.
Author