Do you know someone who deserves special recognition?
Do you know someone who deserves special recognition?
BIGGA is on the look out for members of the association who have done outstanding things to support their colleagues or make a difference in the community.
Do you know someone who deserves special recognition?
BIGGA members are an incredible bunch, there's no doubt about it. In addition to their daily duties out on the course, there are countless stories of BIGGA members who do their bit to make a difference in the community, or work hard to support their colleagues and peers.
If you know someone who you think deserves praise for being an upstanding member of the community, we want to hear from you.
They may have raised significant sums for charity or given support to greenkeepers in the industry. Let us know and we'll consider them for the Outstanding Contribution of the Year award sponsored by Bernhard, to be presented at the BIGGA Welcome Celebration on the opening night of BTME 2022.
The winner of the award will receive a £500 donation to the winner's charity of choice, a £300 Virgin Experience days voucher and a BIGGA Awards 2022 trophy.
We've had some incredible winners of the award in the past and we're looking forward to acknowledging the efforts of another member of the BIGGA community.
In 2019 Jack Percival, then deputy course manager of Chipstead, received a standing ovation in recognition of his selfless efforts in helping the homeless. At the age of just 17, Jack found himself homeless for six months and in the years since has turned his life around. He continues to work hard to support those who sleep out on the streets.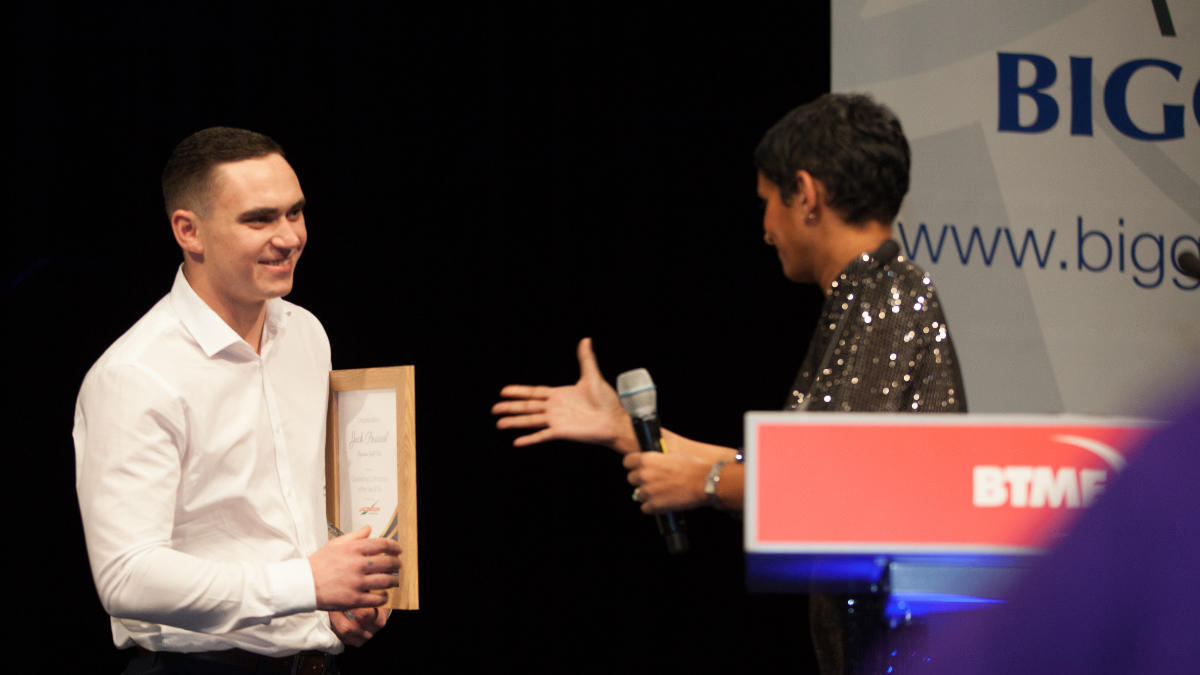 Speaking after the BIGGA Welcome Celebration in 2019, Jack said: "This is unbelievable, I didn't think I could cry in front of hundreds of people, it was just brilliant.
"I didn't do this for an award, I was homeless myself when I was 17 and I did six months on the street. I turned my life around, met my partner, and this is just the start for me. We did a big feed at Christmas and there was one guy who cried because he got a haircut. I saw a guy dance because he got new shoes and you can't put a price on that."
In 2020 the association recognised the incredible commitment of Michael Davie, then course manager at Hazel Grove in Stockport, who set up a mental health support group to help his fellow professionals.
Michael established the 'Greenkeepers mental health support group' on Facebook and also hosted regular meet-ups, where greenkeepers could discuss issues and provide helping hands.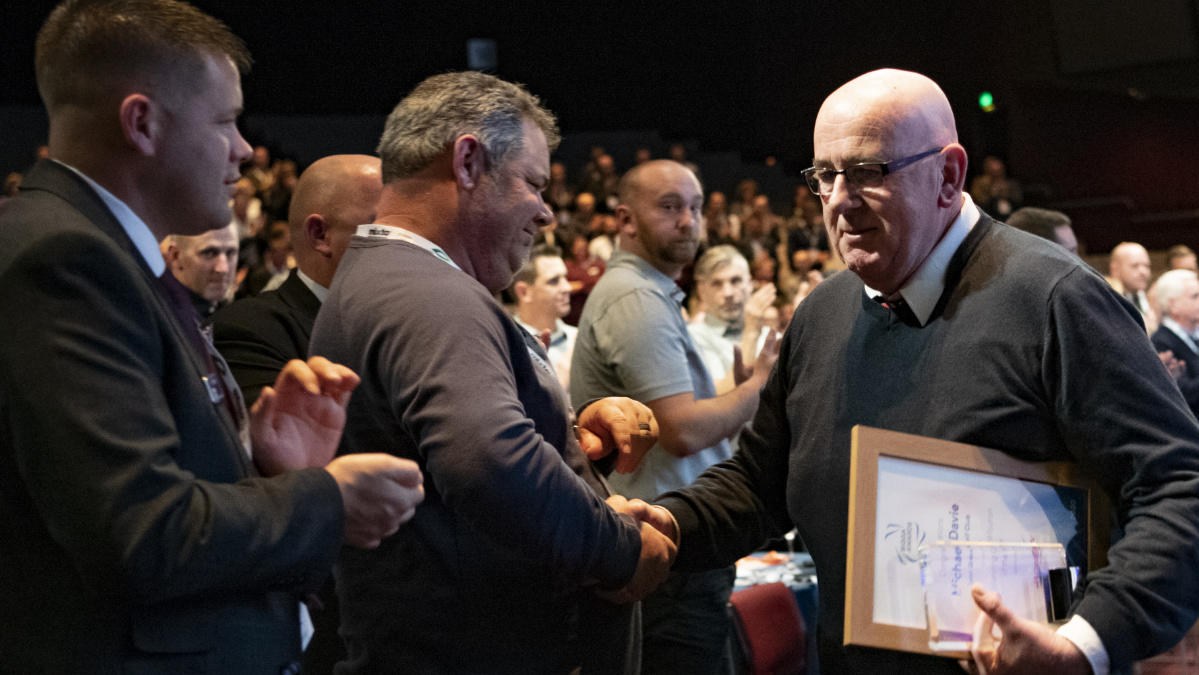 After receiving the award, Michael said: "I'm exceptionally humbled to receive this. It's totally unexpected and really amazing. I'm looking into how I can try and help as many people as possible, so this is just the start!"
At the BIGGA Welcome Celebration, to be held on 25 January 2022 on the opening night of BTME, we'll also be handing out other prizes, including the Greenkeeping Project of the Year sponsored by Baroness and the Championship Performance of the Year sponsored by Origin Amenity Solutions.
You can find out more about these awards and nominate greenkeeping teams who you believe deserve special recognition by heading to the BIGGA Awards page of our website.
Nominations close on 30 November and we'll announce the finalists in December. Finalists will be invited to join us for the BIGGA Welcome Celebration at BTME, where we'll announce the winners in each category.
BIGGA members can invite themselves or their team, while anyone else may also nominate someone for an award. The only requirement is that the nominee be an active BIGGA member.
Go to BTME home page or use back button
Author

Karl Hansell
BIGGA | Head of Marketing and Communications
Karl has been head of communications for BIGGA since March 2016. His duties include editing the monthly Greenkeeper International magazine, in addition to other communications activities for the association.